&nbsp

American Glass Art – 5 Glass Artists to Keep an Eye on
When searching out American glass art and other heady functional glass on the internet, or in real life, who are you looking for? Is it a specific style or particular glass color / glass color company you look for? A particular sort of function? A style for every personality, there's thousands of choices out there on the glass market. What makes you say yes to one particular piece and no to another?
I'm lucky to live in Oregon, one of the many hearts of the American glass art community. Always beating, always creating. Always trying to push the envelope and continue the evolution of the trade. You can't go anywhere around here without running into a glass blower. The talent pool is definitely thick with competition to have a sweet piece of glass on your shelf.
Heady Oregon American Glass Art
In my time here I've met a ton of amazing glass artists, and I've seen some pretty sweet pieces of glass. That being said, I've also seen some jank, and quite a few scams. They obviously get rooted out pretty quick, because of how tight knit the community can be when it so chooses. But it's definitely out there, like some sort of awkward, ego driven Eye of Sauron type character, always watching, always hating, waiting for another chance to sell someone some jank or pull a scam.
Who are the American glass artists I'm all about right now? Let's go through 5 glass artists I'm excited about. These are in no particular order, although those who know me know I am partial to my Kieblers and Philpots.
Mike Philpot
I've been in love with the form and the function of the Philpot ever since I first placed my lips on one and felt the awesome powerful chug of the Spinnerjet. The way it moves the liquid, the sound it makes as the water rushes around the base in a never ending race to some dab filled finish line.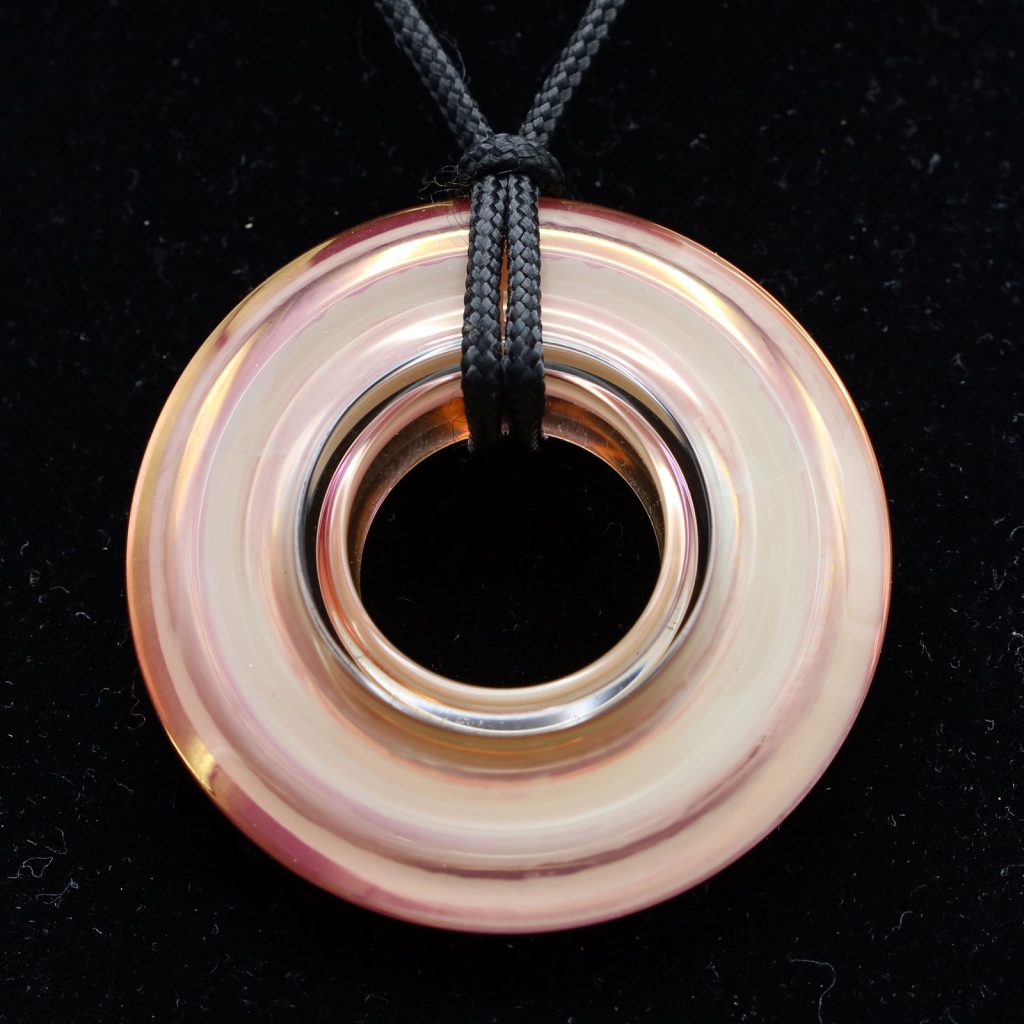 The sharp yet oftentimes soft, curvy lines of a Philpot Spinnerjet keep your attention focused and your hand reaching for more. I love how the Spinnerjet arm gently wraps around the top of the base, always following the arc of the booty to create a perfect circular symmetry.
Bottom line is if you know you know. Anyone who has ever taking a rip off a Spinnerjet knows the feeling, and is instantly hooked. If you don't know, you should definitely take a gander at our collection of Philpots. Between Mike SR, Mike Jr. at Philpot Glassworks, and Brandon Philpot at Little Pot Glass, we have a spinnerjet for every budget.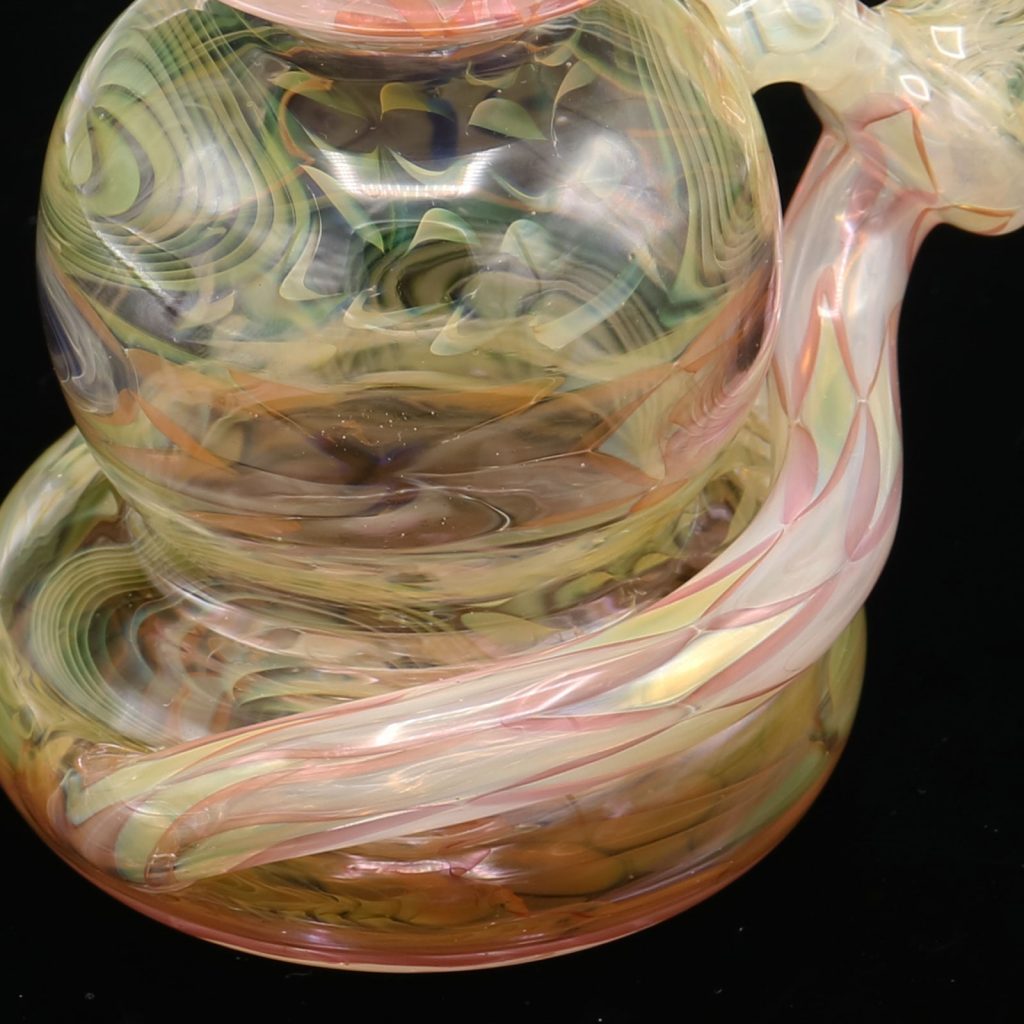 For me personally, I like the collab pieces. It's always fun to see what Philpot will come up with when working with another artist. We currently have two in stock. The one epic, UV filled Mike Philpot X Suuze Rateliff collab available here. The newest Philpot collab to grace the shelves of the SPOG collection, is the Mike Philpot X Hugh Salkind collab. You can check it out here, in all it's fumey, razormaria glory.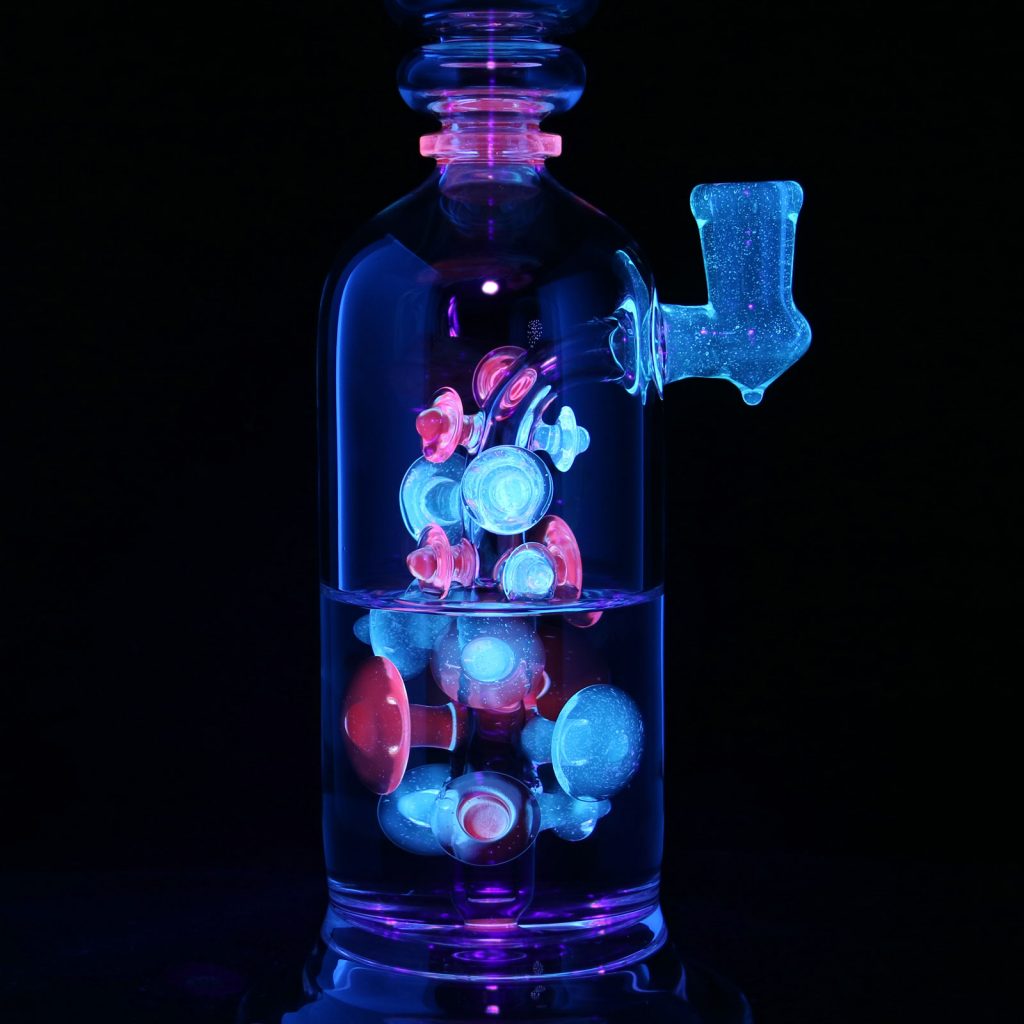 Kenneth Kiebler
Kiebler is a beast when it comes to damn near any style he goes at. The functional glass sculptures and gorgeous handmade dichro work is what really captured my attention at first. His sherlocks are all completely solid and individual in their own eerie way. Each piece looks like it has something to say, encased in a timeless existence, bringing joy and awe to all those who get to use them.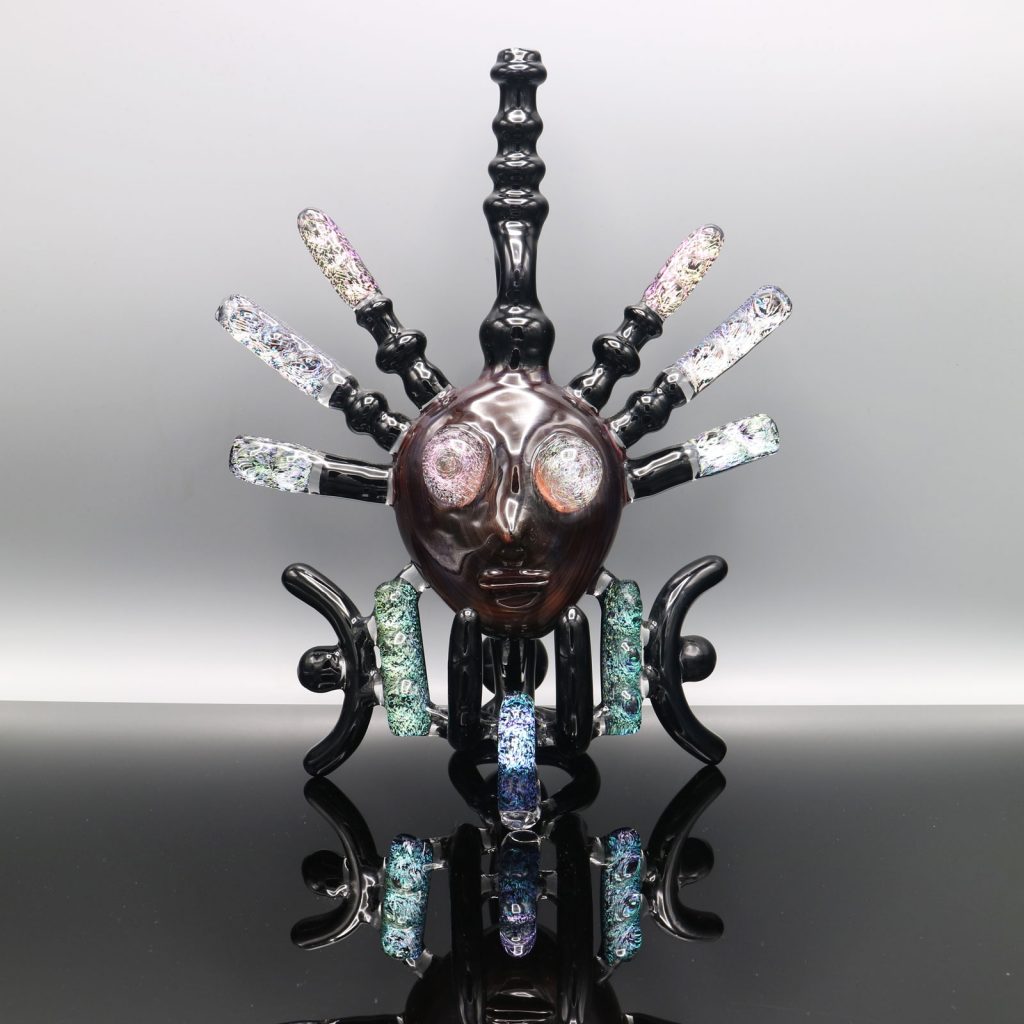 The Mother, a dichro filled, functional table centerpiece, gazes through your soul with these bright, flashy, piercing eyes. The Mother was one of the first dichro sculpture pieces in the SPOG collection. Definitely a favorite among people who come to SPOG to look at the pretty pictures.
I have two other personal favorite Kiebler pieces in the collection, beside the large heady sherlock that is not for sale.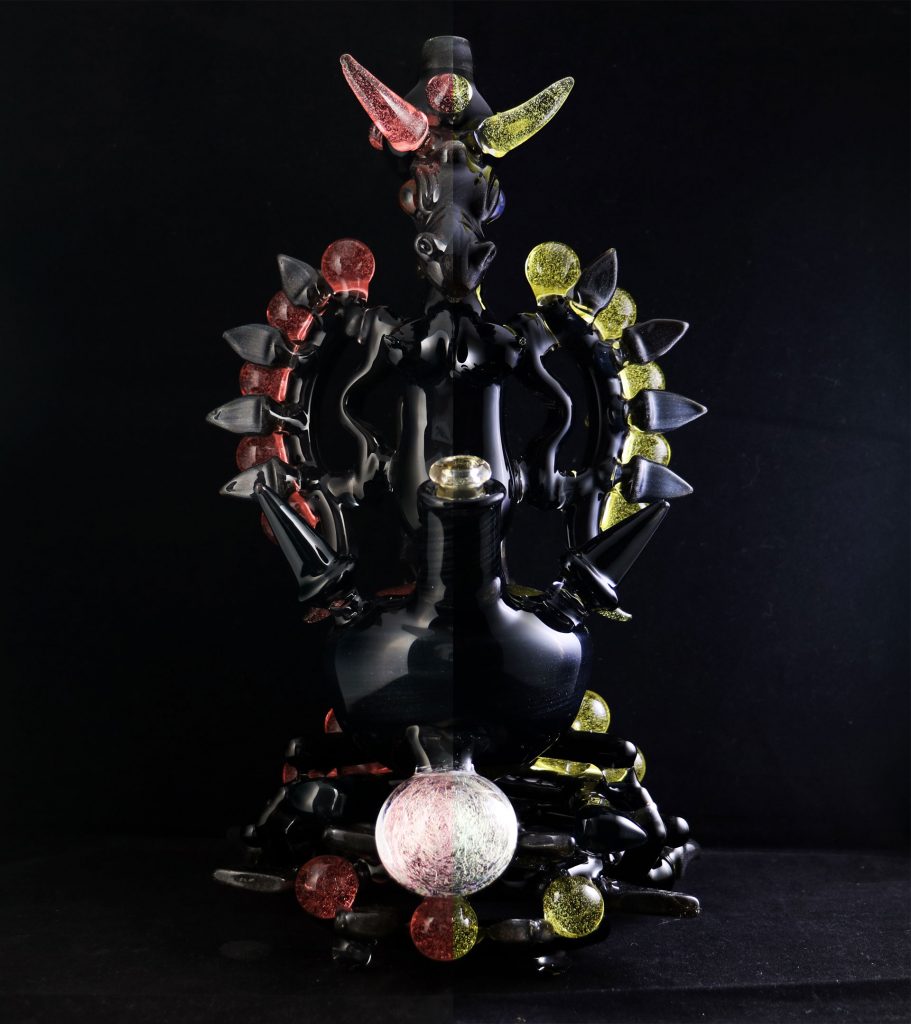 The CFL shifty Dragon sculpture, and the Toadstool Frog piece. The CFL shifty Dragon is just bad ass, plain and simple. The Syzygy marbles and backed dichro attachments have a super nice red shift in the CFL light, and a nice light yellow color out. That and the two hole removable perc make for excellent function in a super cool looking centerpiece of solid American glass art.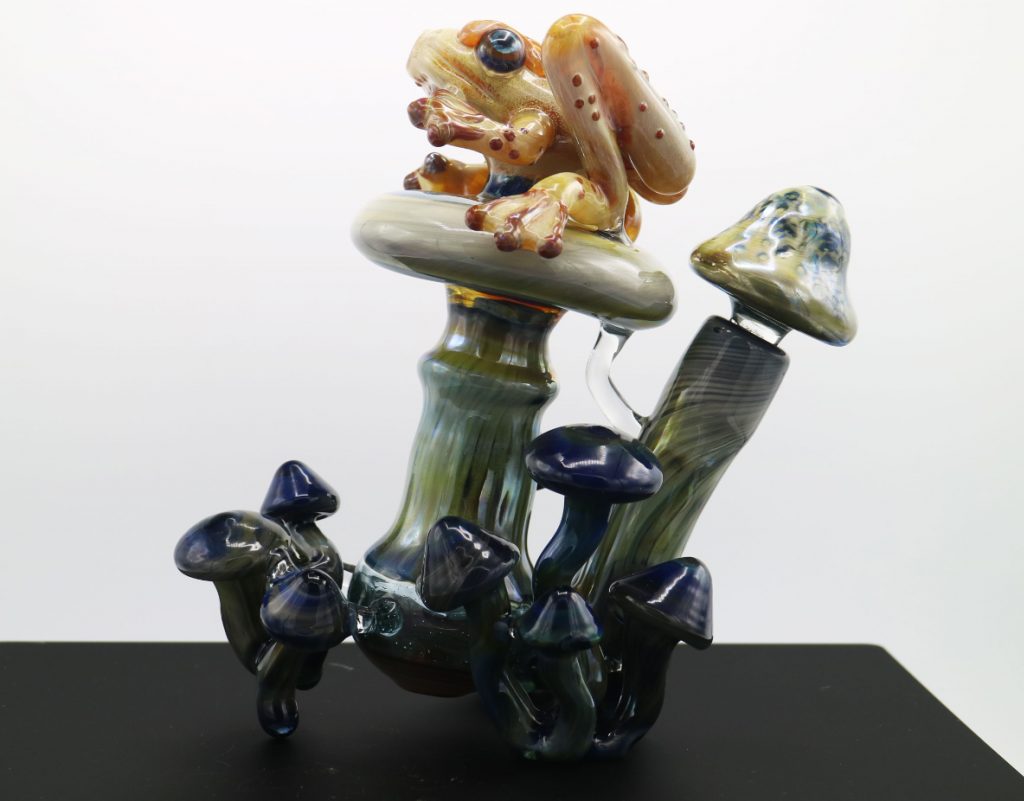 The Toadstool Frog functional glass sculpture is my other favorite. I'm a sucker for mushrooms, and reptiles, and blue. Plus it's one of those cool incognito pieces that can sit on the shelf looking beautiful and non rig like, until you pull the mushroom out of the hidden 14 mm female joint. The natural jet perc has a super deep throaty sound when you pull through it, displacing water and delivering the goods in a cool form factor.
Regardless of what I'm in the mood for, I'm always interested to see what Kiebler pulls out of the kiln next. We are honored to have a large line of Kiebler's work here on SPOG.
Erik Wichmann
I only have a few of Erik's pieces on SPOG, but man are they awesome. Erik is a master of the mini klein form factor, getting them to function as good, if not better than other artists full size recyclers. Between that, his form, and his color schemes, you have one sweet piece of glass.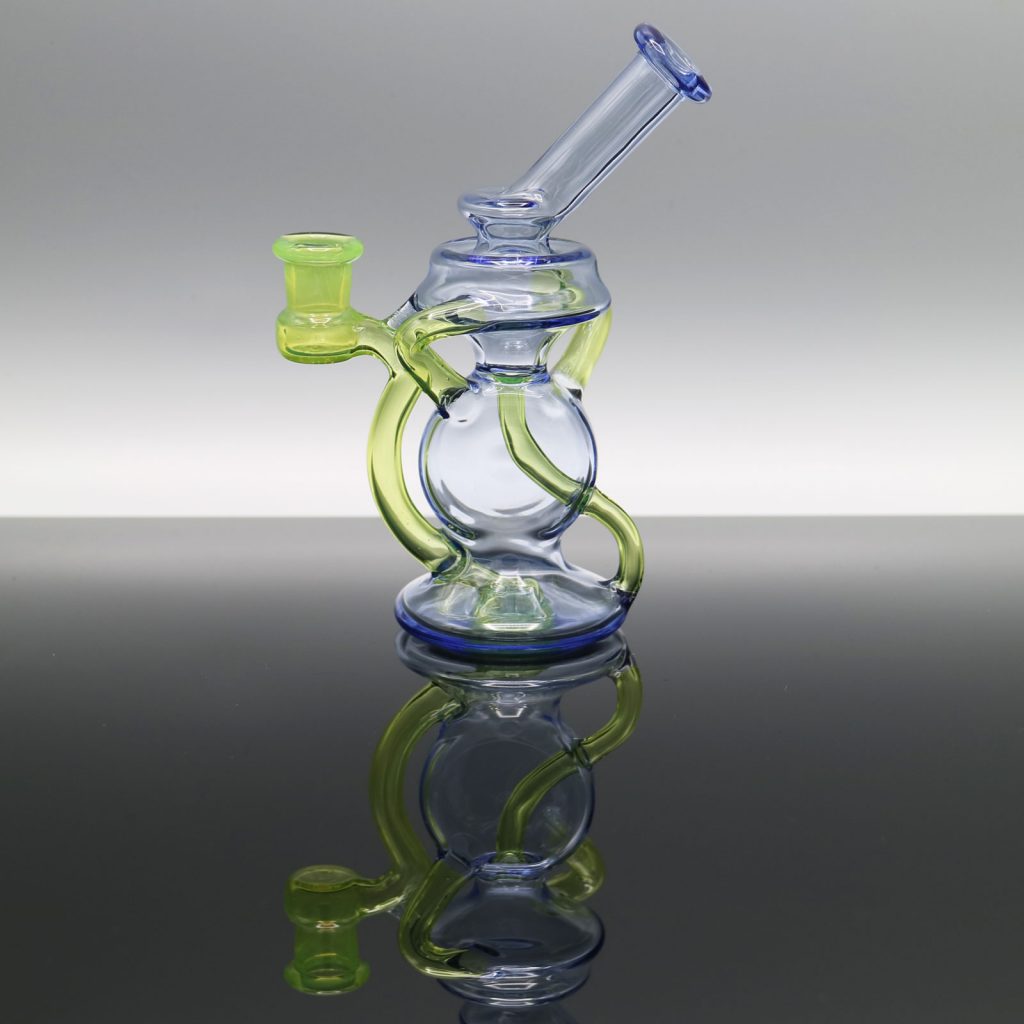 I totally understand that not all functional American glass art is made to be pulled on as hard as you can suck, but it certainly is refreshing to give your lungs a workout shredding water around one of Erik Wichmann's pieces. With his, at least the two in the SPOG collection, you can pull damn near as hard as you want. Both pieces in the collection are favorites of mine. The Blue Dreamingo mini is probably one of the cutest little rigs in the whole collection. It's so small, but it functions so perfectly. The welds are clean, the joint is solid. It really doesn't get much better than that.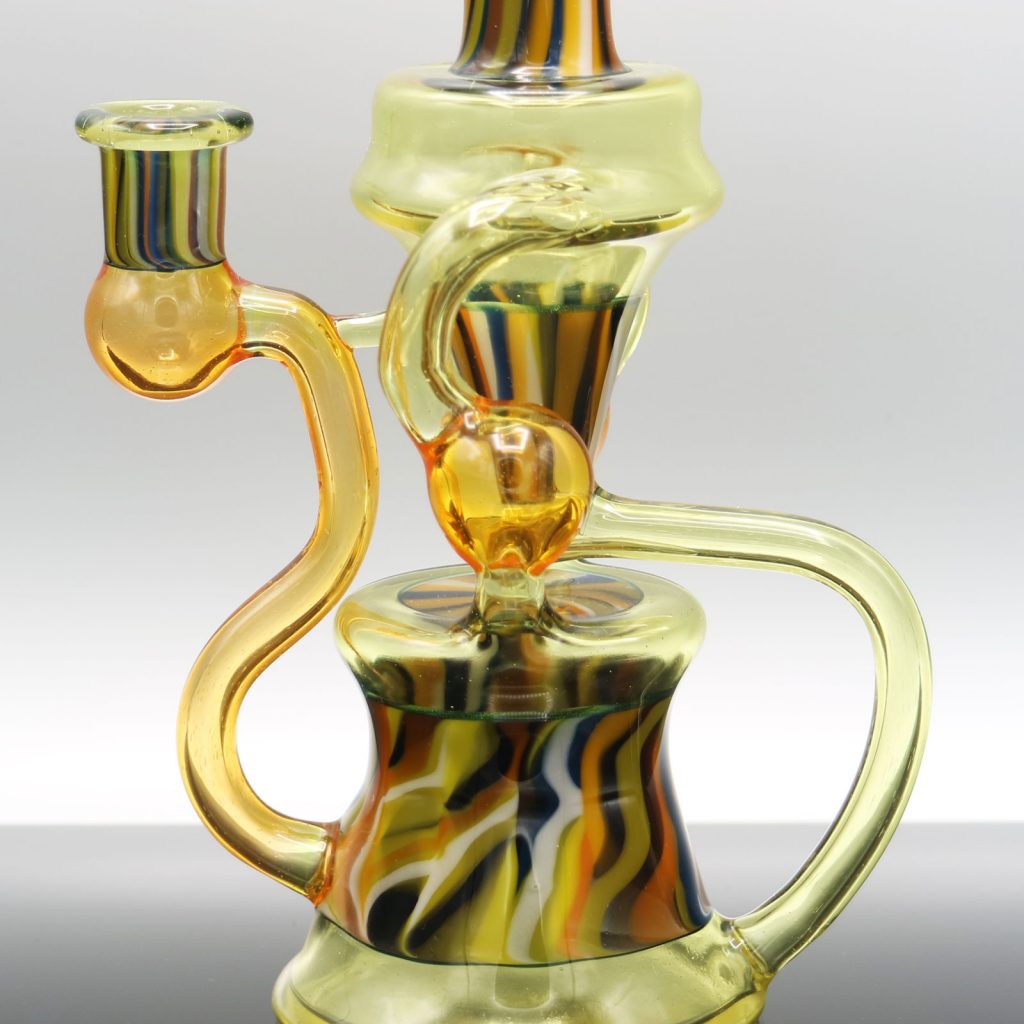 But then pick up one of his full size recyclers. The Jet Orb is such a beautiful piece of CFL shifting, water spinning glass. Beautiful American glass art for sure. The lines by the joint to the base are so close and perfect. The way it's symmetry is displayed when you look at the piece head on.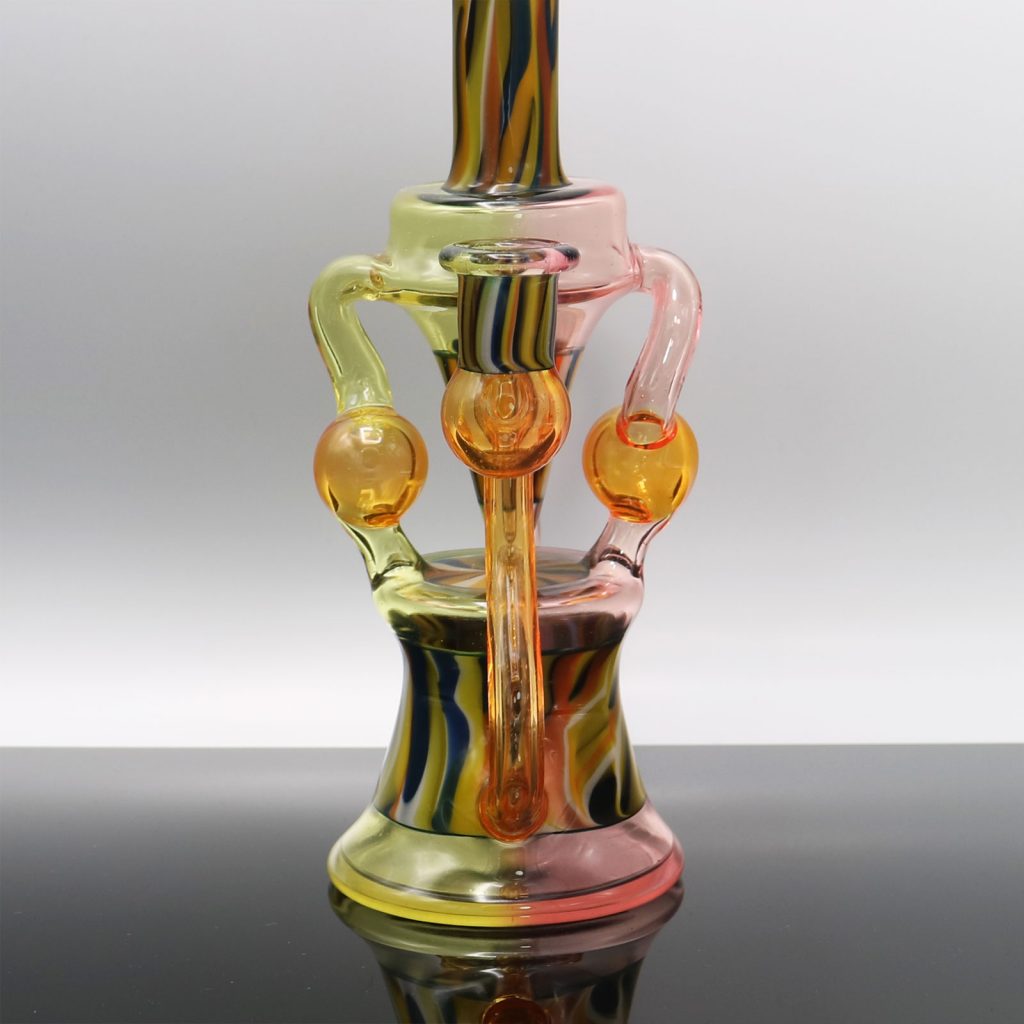 If you would rather have more of a tube style, we have one of Erik's older mini tubes available. I love the perc on the mini tube, as well as the color scheme.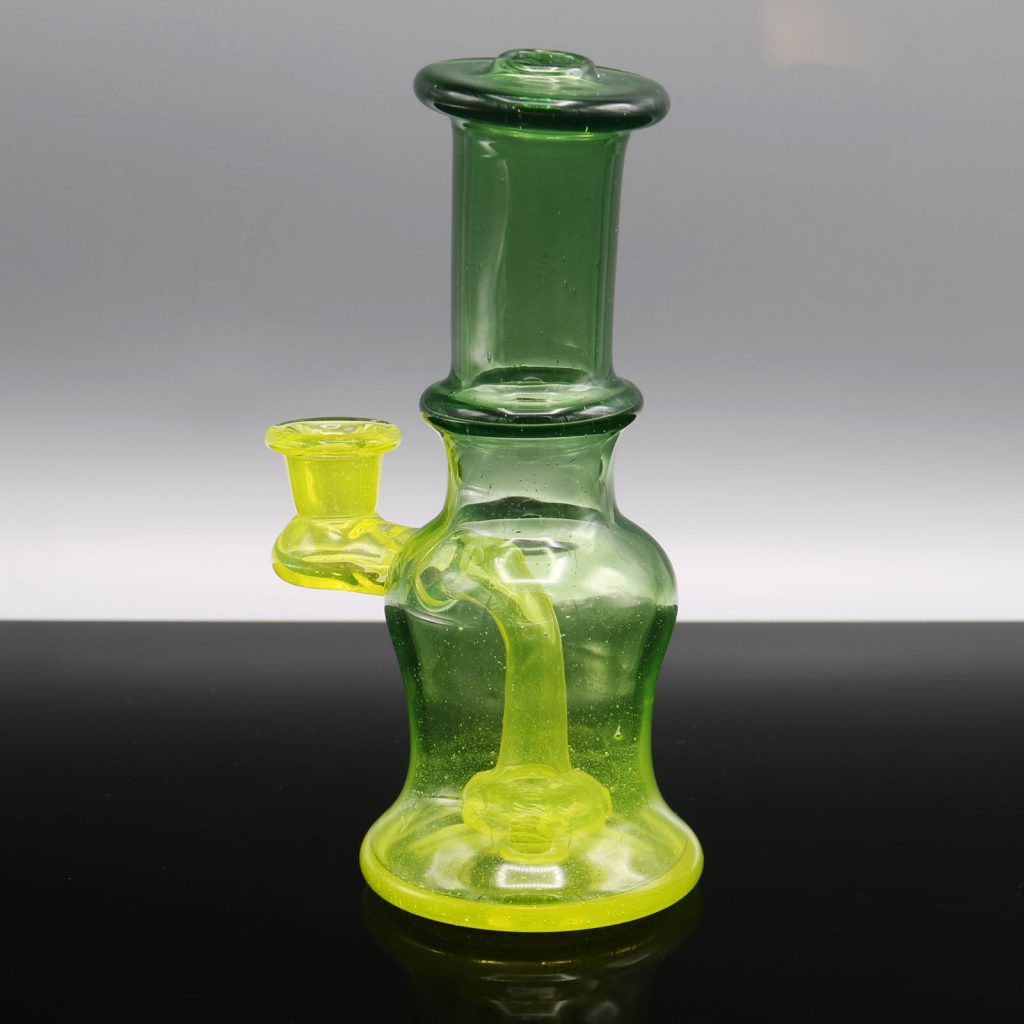 The dark green to yellow fade is super clean and bright in the UV. No matter the style, if you are into glass, Erik Wichmann is definitely an artist you should keep your eye on.
Joshua Chappell
Josh makes some of the most affordable American glass art around. It just so happens that he makes some of the best functioning recyclers we have in the SPOG collection. I mean seriously, where else are you going to get a recycler this big that functions as good as these do with a blinging opal attachment for around 200 bones? He also makes some really cool sherlocks and  hammers.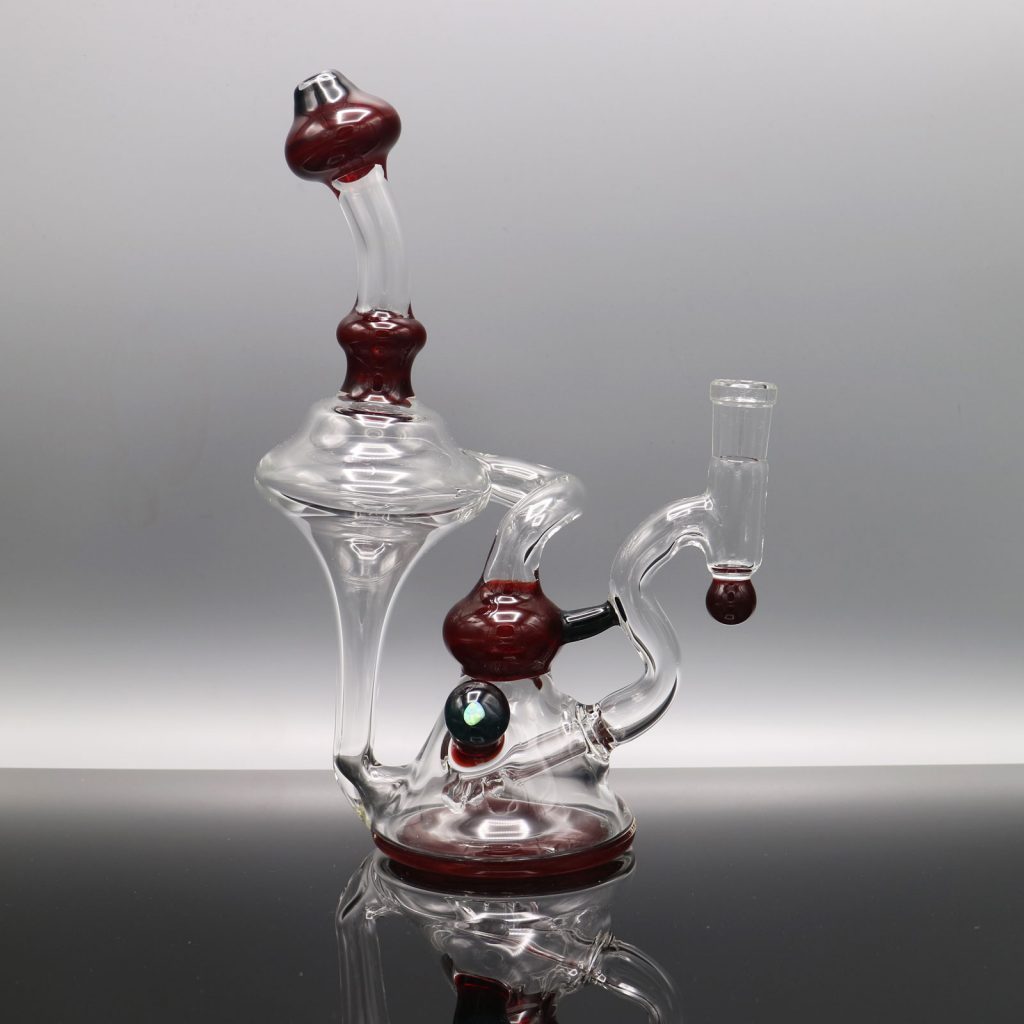 He also makes some headies when properly motivated, but for the most part, Chappell knows what people want. That's low price, high quality, daily drivers.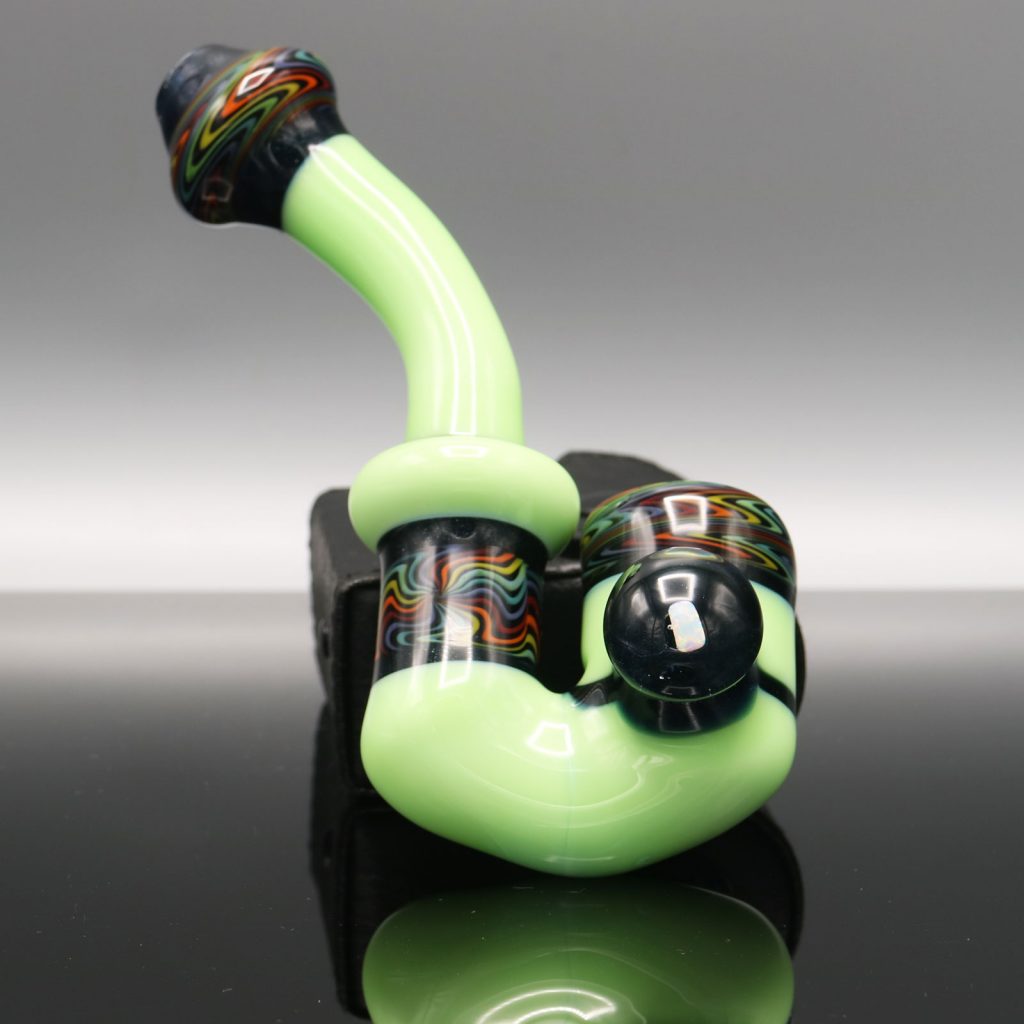 Sometimes he does auctions and dibs posts on his Instagram page, so make sure you give him a follow. We're super happy to bring you these epic Chappell Glass recyclers for a great price here on SPOG.
Eli Jah
The man, the myth, the legend. If you ever hear us reference someone named Jahones (rhymes with cojones), this is who we are talking about. Jahones is another super talented, super nice glass artist I've been lucky enough to become friends with.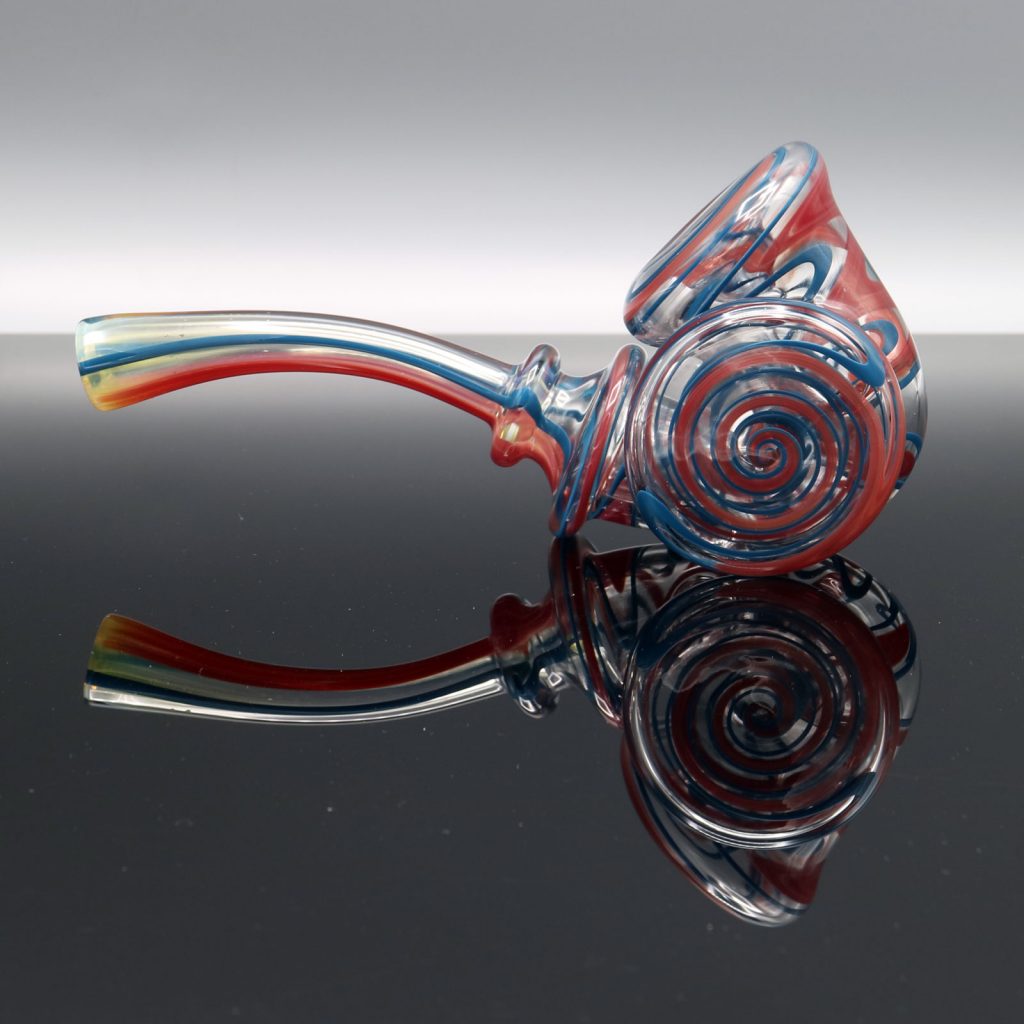 Whether it's his production rigs, his heady hand carved pendants, or his top shelf glass, Jahones always gives it his all. He makes some fantastic American glass art. His line work is always super clean, and the pieces he collabs on with others are totally epic. We are lucky enough to have a fairly wide selection of his work here on SPOG.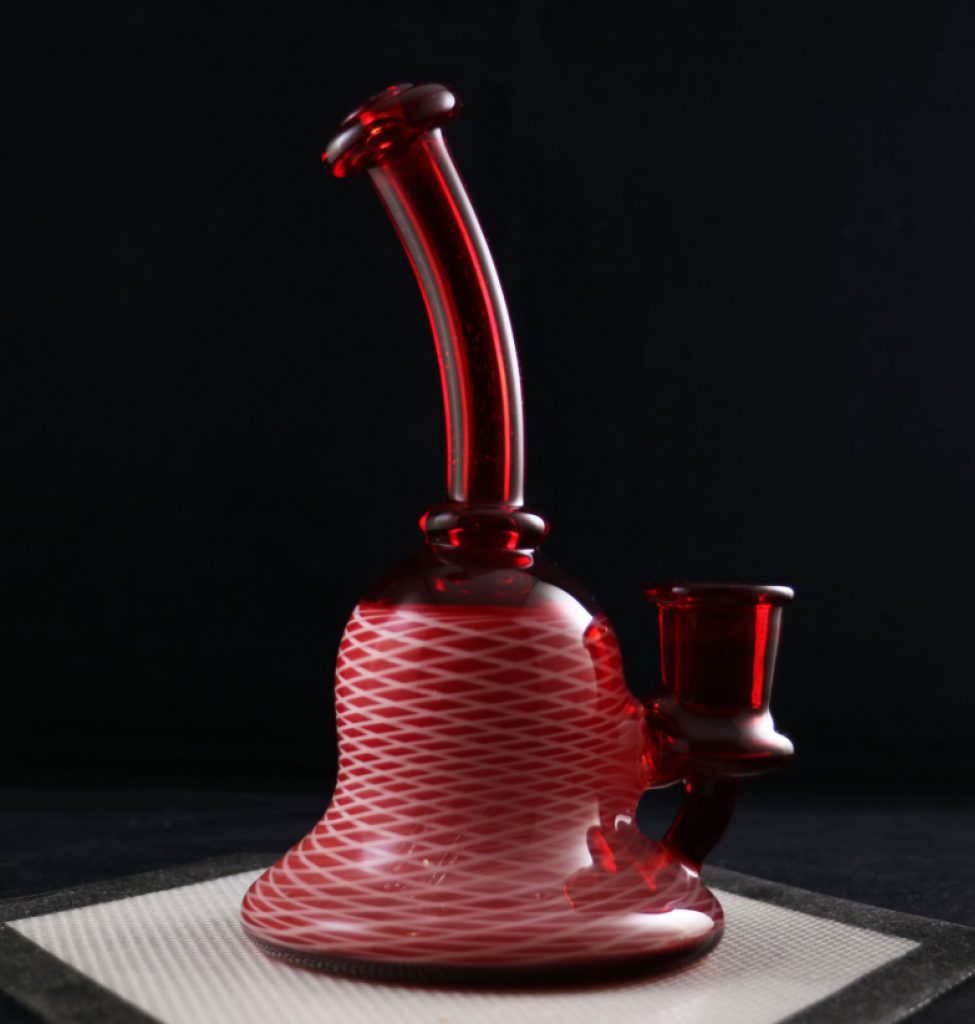 Whether you need a nice, low price traveler, a carved pendant, or a heady, we have you covered. He's another heady American glass artist to keep an eye on. Be sure to follow him on IG here.