&nbsp

Cryptocurrency, Altcoins, and SPOG
Cryptocurrency is all the buzz right now. Bitcoin this and Litecoin that. Coinbases and Binances to worry about, all while trying to build your own secure, perfect vision of Cryptopia for the future. Or maybe you're just a nerd like me who likes to watch numbers go up and down. Regardless, a lot of people ask me about it, so I'm going to give you the quick and dirty version of how to get into cryptocurrency trading. I'm sure a lot of others have covered this, but since we encourage people to reach out, rather than to just purchase something on the site here, so that maybe an altcoin arrangement can be made. The more we can get away from being trapped by our USD, the better.
If you want a really good intro to Bitcoin, check out this Security Now episode here. It's definitely one of the best and easiest to understand explanations I've heard.
We tried to setup Bitpay, but for some reason their process is taking forever, so rather than do that, just find something you want and DM me on IG, or hit the reach out page and send me a message.
For those of you who inadvertently came here to learn how to get started trading cryptocurrency, let's get started. The first thing you'll want to do is have your ID with you. For verification purposes, a few of these sites require you to take a selfie of you holding your ID. Some of them will just accept a picture of your ID. It might seem invasive for something that is trying so hard to be anonymous, but it's a necessary evil for now.
Coinbase
The first site you'll set up an account on is Coinbase. Coinbase is currently the easiest, and arguably the most mainstream way to get USD turned into something more tradable on the altcoin exchanges. Feel free to use my referral link here, or just google Coinbase. Coinbase, at the time of this writing, has 4 coins on it. Bitcoin, Bitcoin Cash, Litecoin, and Ethereum. In my opinion, if you don't already have Bitcoin, you might want to start with the altcoins, then wait until there is a dip in BTC to pick some up.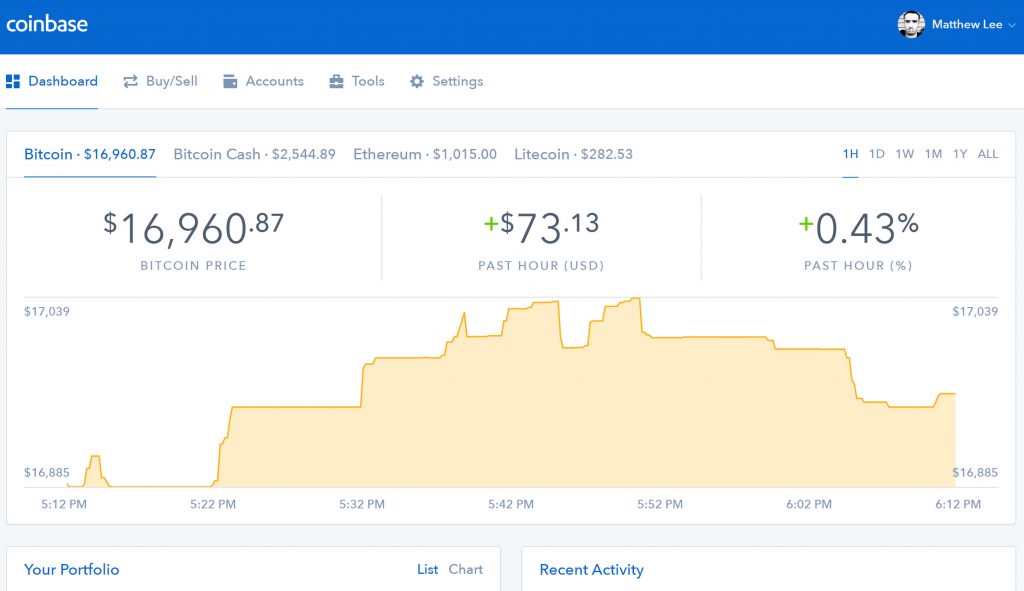 We also have an option to check out using Coinbase if you would like to purchase something in Bitcoin, but I think using the other altcoins is more fun, not to mention comes with less fees and it can be much, much faster, depending on which altcoin you use. We would honestly prefer you pay for glass using altcoins rather than Bitcoin for those reasons.
For the smoothest and fastest experience, you'll want to hook up a bank account and a credit card to Coinbase. The credit card is preferred because it's instantaneous. At least when the site is working properly. On days of high volume Coinbase has been known to take a giant shit on everyone. When this happens, don't panic and just go outside on a walk or something.
Once you have your accounts hooked up, you'll want to take those USD's and turn them into Ethereum, aka ETH. Once you have ETH, you'll send that to your address on another exchange. Binance for example.
Now would be a good time to sign up a Binance account if they are accepting new users. It's been hit or miss lately, but definitely worth a try. Again, you can do that by clicking my referral link here, or just do a Google search for Binance. They also have a great Android app, which is nice, as does Coinbase.
Binance
You'll need to do another verification process, and once that's complete you are now ready to start playing with altcoin trading. I say playing with, because you only want to ever really do this with money you can afford to lose. I know a lot of people take this stuff really seriously, and a lot of people are on a pump and dump get rich quick mission, but I like to think of it as more of a game.
In the blink of an eye, it could all disappear, so just keep that in mind. You could get a really good tip on a hot new altcoin, dump a bunch of another coin for it, only to have it dip way under what the original coin was initially at in the first place. Shit like that happens, so always have that in the back of your mind when trading cryptocurrency. It also has the capability to shift the wealth around a little bit. It's all super new and extremely exciting stuff.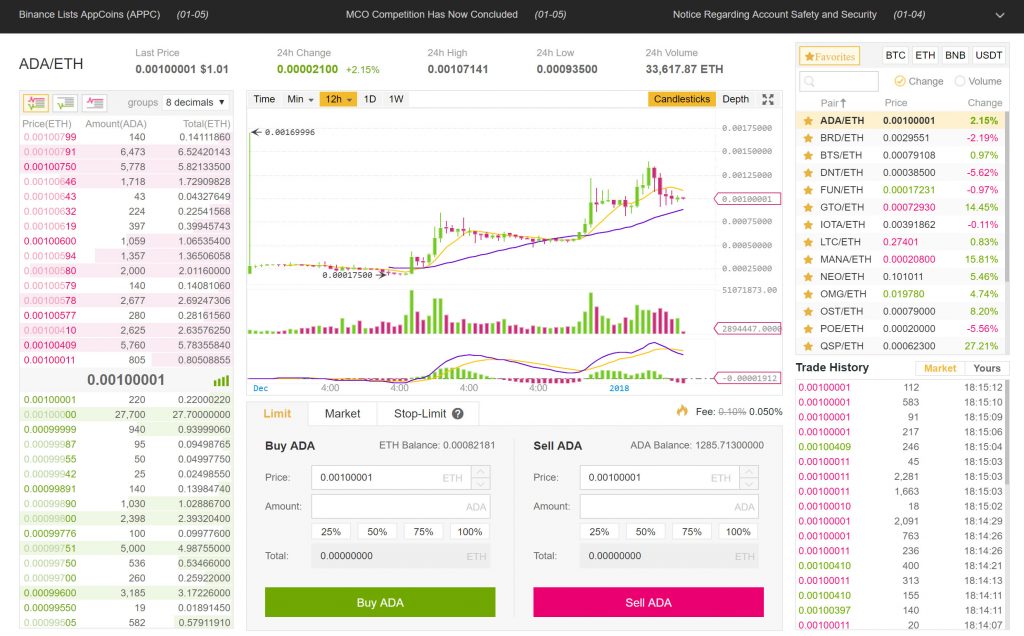 Now that you have your Binance account, you'll want to click on Funds in the upper right corner, then on Deposits and Withdrawals. That will load a page with all of your different Binance wallets. One for each coin you can trade with. Look for the one that says ETH. Click Deposit to the right of ETH, and that will show your wallet number. Whenever you want to toss some Ethereum on Binance to trade for other coins, this is the address you will send it to. So copy that address to your clipboard then head back over to Coinbase.
Assuming you have turned some USD into ETH over on Coinbase, you are ready to send that ETH over to Binance where you can actually do something fun with it. On Coinbase, click on Accounts, then scroll down to the ETH section, and click on SEND. This will allow you to enter an amount of ETH to send, and an address to send it to. That is where you will paste your Binance ETH address. Once you have sent some ETH over to Binance, take a break. Depending on the network and trade traffic, it could be there in five minutes or 25 minutes. You should receive an email when you send the ETH, and another email when it's ready in your Binance account, assuming you have email notifications turned on.
Once you have some ETH in your Binance account, you are ready to do some trades. In Binance, click EXCHANGE in the top left, then click BASIC. Once that loads, click the ETH tab over on the right hand side, and that will bring up the ETH market. We'll use ADA for example. Let's say that you want to turn your ETH into ADA, because you wanted to use ADA to purchase something on the site here. Once you hit me up to get my ADA address, you would want to turn that ETH into ADA. Remember, we are just using ADA as an example, you could plug in any altcoin for ADA that is traded in the ETH market on Binance and do the same exact thing.
Once you have ADA up on the screen, towards the bottom you will see a box that says BUY ADA and SELL ADA. Since we would like to pick up some ADA, we enter how much of our ETH we want to trade for ADA, at the going trade rate it shows you. As of the time of writing this, it's about $.80 USD per ADA, or 0.00090850 ETH per ADA. For me USD is still easier to wrap my head around, so that's how I usually look at it.
Binance makes it fairly simple to choose how much of a particular coin we would like to trade for. Would you like to trade 25%, 50%, 75%, or 100% of your ETH for ADA? Simply click the box, then adjust the number accordingly by clicking the little arrows to the right of the box. Once you've done that and are satisfied with the trade, click BUY ADA to initiate the transaction. Usually, in my experience they are fairly quick, like in under a minute. But again, this is the internet, and sometimes shit gets a little congested. If you don't see your new coins right away, don't stress. They'll show up in due time.
Once you have completed the purchase, click on FUNDS at the top left, then HISTORY. Here, you should see a history of your transactions, and one the transaction is complete, you can click FUNDS, then DEPOSITS WITHDRAWALS to see the funds in your wallet.
Let's say now you want to send these funds to me. If it's ADA you are wanting to purchase a sweet piece of glass with, you'll need to know my ADA address. That address is DdzFFzCqrhseHvU8RBSW52Y7uWKU5bJGUCYTnAd1znchB6svu6GkLoNkt25Y3QXiRnuFJQ4nftnmGzKrum2kdCELmKZMoKnmUcJzEMBb in case you would like to actually send me some ADA.
You would go to ADA, then click WITHDRAWAL on the right hand side, then enter my address, and how much ADA you would like to send. The funny thing is, at the time of writing this, there is so much network traffic that ADA withdrawals have been temporarily suspended. These things happen, and it will be restored eventually.
It's definitely a lot to take in, and can be a little overwhelming at first. If you have any questions, you can always reach out to me on IG or the Reach Out page here on SPOG. I also highly recommend enabling 2FA, or Two Factor Authentication on any, and all of the sites that let you. I would also be wary of a site that doesn't let you. If you need help with that, just download the Google Authenticator app, and follow the instructions.
Let's say you are ready to cash out now. Simply trade whatever coin you are trying to cash out back into ETH, then send that back to your Coinbase wallet, where you can withdraw back to your bank account. Also, remember only to send the coin the wallet is for, if that makes sense. Don't send BTC to your ETH wallet address, and vice versa. If you do that, you're going to have a bad time. ADA goes into the ADA wallet, and ETH goes into the ETH wallet. If you try to put ADA into the ETH wallet, it will most likely disappear. And it's gone…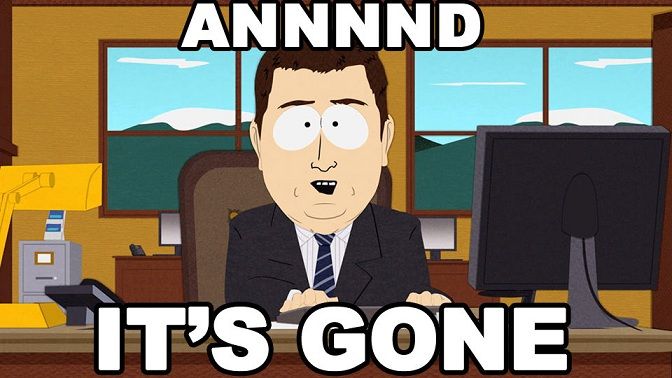 If you want to mess around with some other altcoins, here's what I'm playing with.
Check out Cryptopia and start trading Cannacoin and a bunch of other altcoins.
Cryptobridge is a super cool decentralized exchange. It's currently in beta. They have altcoins like HTMLcoin, DASH, and of course, DOGE among many others.
Fucks (FinallyUsableCryptoKarma) are also fun to give. If you give a fuck, you can give a fuck to
0xd7e35FbD29B37a03A7287339BFB2c77eE2c59273
My Ether Wallet is a good choice for a wallet to put all your fucks in, and other tokens, just make sure to read, and heed their warnings.
Steemit is also a cool spot to check out some interesting cryptocurrency stuff, if you want to go that deep.
If you enjoyed this or found it helpful, consider sending some good old fashioned ETH to 0xc6de0126ea5c1904d2c8f65af3f62714a9d1733e