&nbsp

Dr. Dabber Aurora X Aaron Kai Edition Vape Review
There's a ton of different vape pens out on the market that offer quartz and titanium coil dishes. We've reviewed a bunch of them, and one we keep coming back to is made by Dr. Dabber. We did a review for the original Dr. Dabber Aurora on the Hot Box back in March of 2017. You can check out the first look here on the Hot Box.
Since then, it seems like the market has switched towards the larger, induction heated designs like the Puffco Peak, but there's still a solid population who prefer the covert appeal of a coil pen. But how does one continue to improve and upgrade a product that already works great? For one, Dr. Dabber has partnered with Hawaiian Native and post pop artist Aaron Kai, to use some of his colorfully wavy art designs.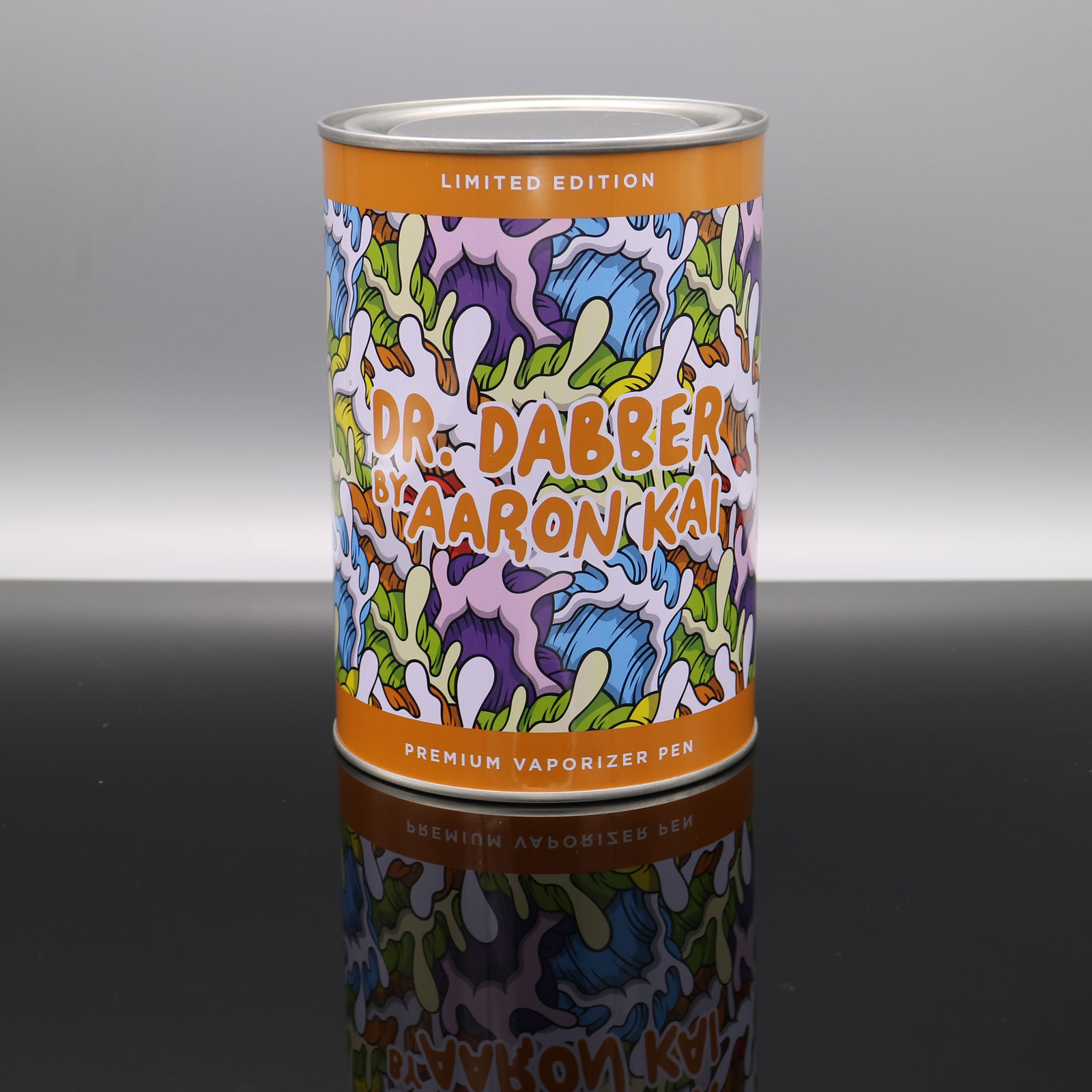 Thus the Dr. Dabber Aurora Aaron Kai Edition was born. You can read the interview the folks at Dr. Dabber did with Aaron Kai here on their site. The Aaron Kai X Aurora comes in two different versions. The one they sent me to review is the Summer Camo, but they also have a dabber blue version as well.
In the sealed paint can that is covered with Aaron Kai's art, you'll find the Aurora vaporizer, three atomizers that include the Ceramic Halo, Dual Ceramic Rods, and Dual Quartz Rods. The kit also comes with a paint can opener / dab tool, a magnetic charger, a cool Aaron Kai decorated carrying case, and of course, a colorful instruction manual.
My go to when I'm traveling these days is usually the Puffco Peak, so I'm a bit spoiled when it comes to mobile dab tech like that. But like I said in the introduction, in a pinch, or if you are trying to be more covert than what a Puffco Peak allows, the Dr. Dabber Aurora is a great choice. Everyone vapes and dabs differently, and the Aurora has several different settings to choose from, depending on the attachment you are using and the material you are vaporizing.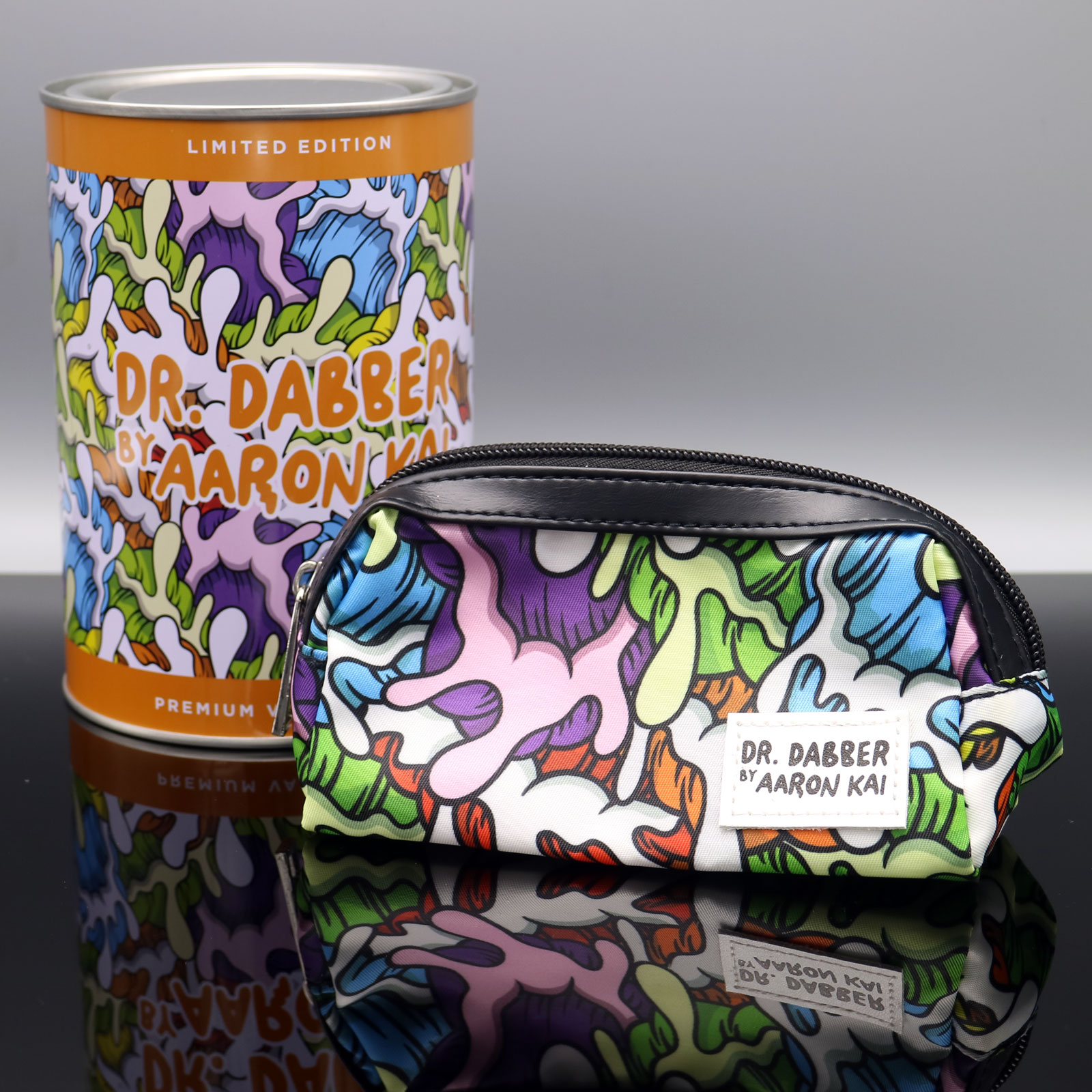 When using these vaporizer pens, you always want to make sure you aren't overloading what the pen can handle. This also goes for the other portable vaporization devices out there. I've seen many people burn out their Puffco Peak atomizers because they put too much oil in the bowl, then suck way too hard on it, which makes the oil end up in the atomizer where it just smokes and breaks stuff.
It's also super important to remember not to tip the pen over after use. If you do, and the material inside is still liquid enough, you could end up making a mess in your backpack or purse or whatever you happen to carry the Dr. Dabber Aurora around in. Be sure to let it sit upright until it cools before putting it away. Distillates tend to be a bit more runny than something like diamonds, so keep that in mind when you are using the vape device.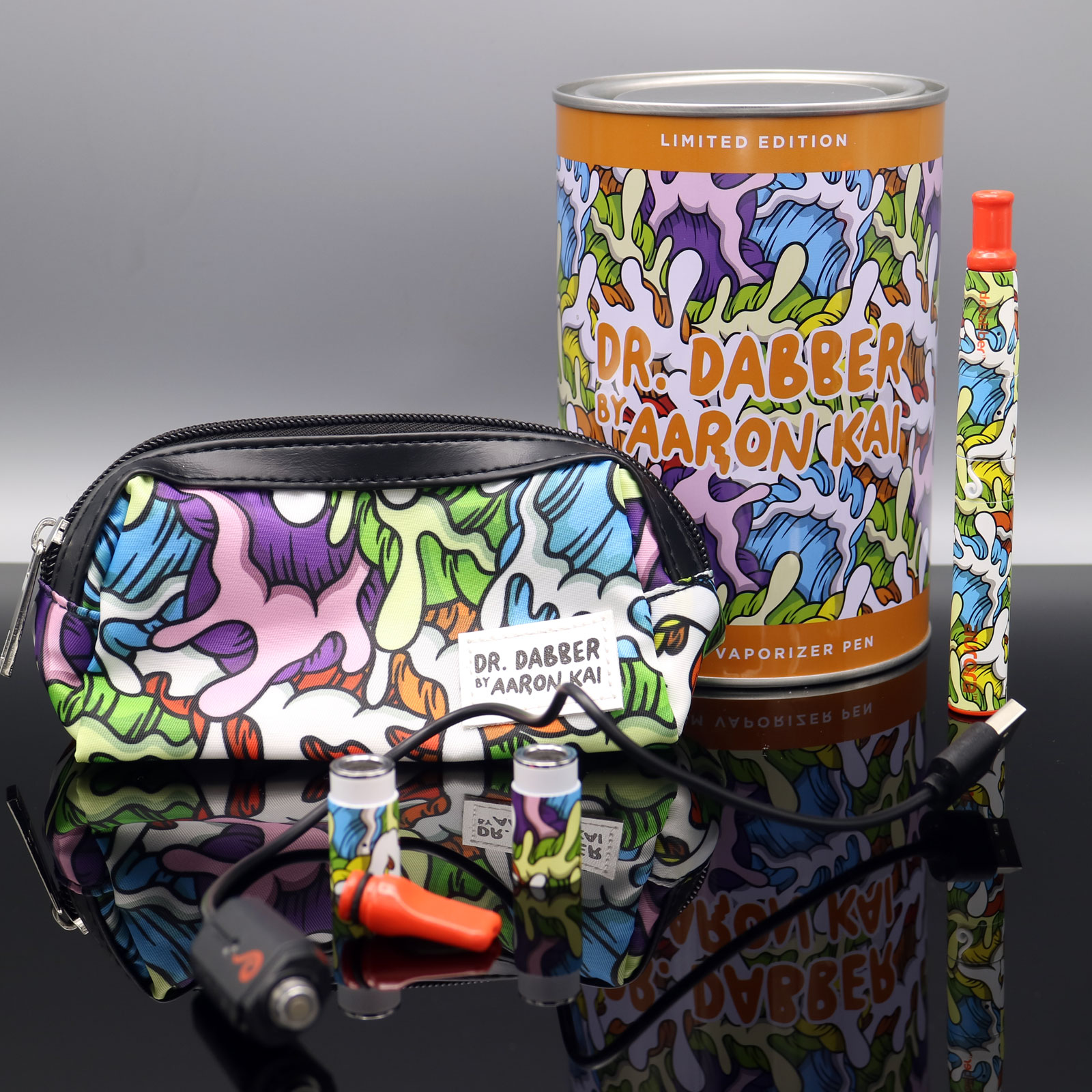 You won't break the Dr. Dabber Aurora if you put too much oil in it, but you could end up clogging it, or worse yet, sucking a bunch of hot oil into your mouth. So keep that in mind when you are using it. Obviously they aren't made for gram dabs. If you are doing silly shit like that, stick to a normal dab rig with a thick quartz banger.
Let's be perfectly honest. If you are dabbing for taste, anything with a coil like the Dr. Dabber Aurora, and many other vape pens on the market are going to taint that taste. Regardless of how quality the materials are, you are heating a wick or some other coil, and I just don't think you can really get a proper tasting hit from doing that.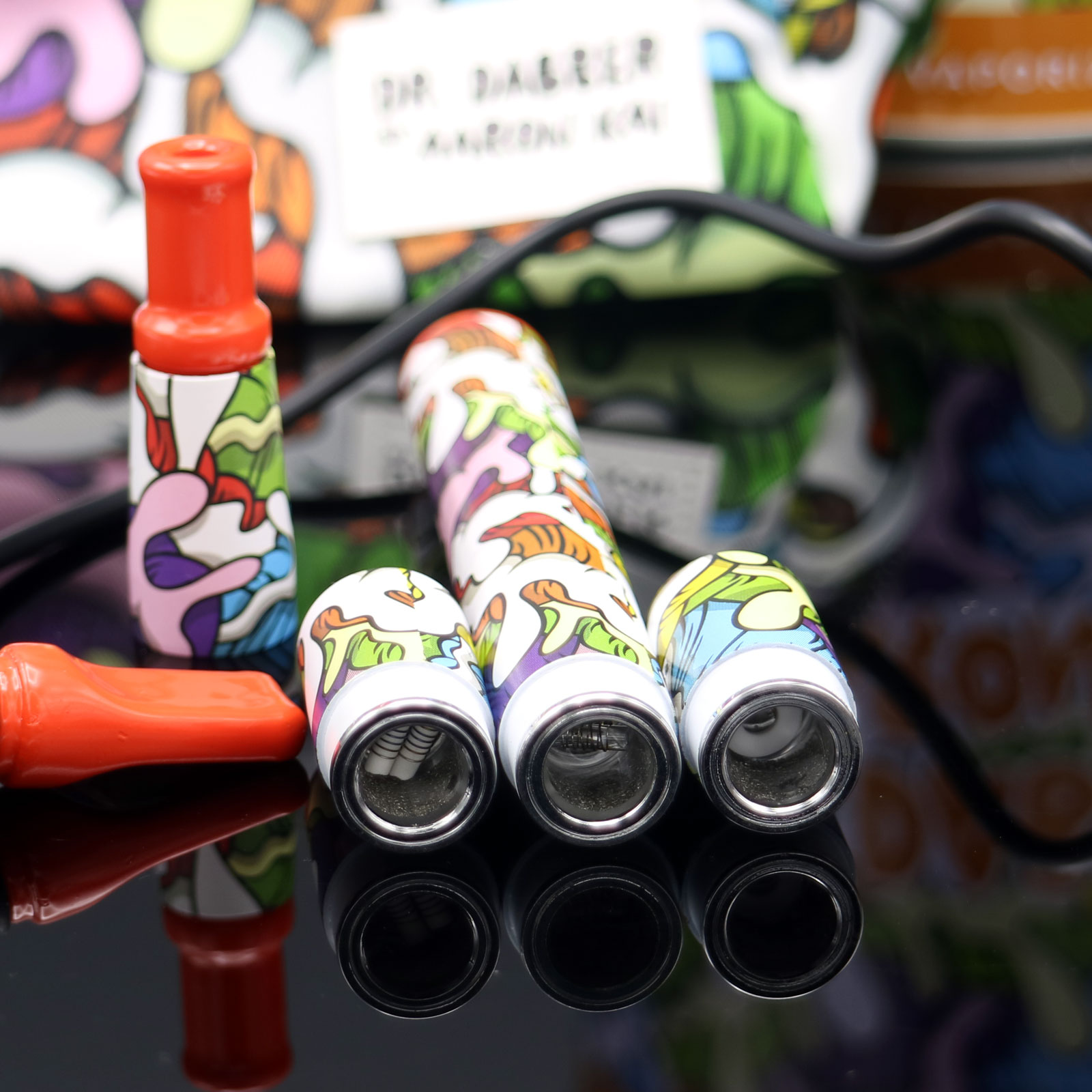 That being said, if you are just trying to get high on the go, and don't really care about savoring every last terp that your concentrate has to offer, then these coil style vape pens are just fine. If you want something that will taste great, look into devices that use induction heating.
But for the on the go dabber, the Dr. Dabber Aurora is a great option. The colorful carry case looks great and works well for storing everything you might need to dab on the go. The battery seems to last a decent amount of time, depending on the heat setting you use, and charging it is literally a snap with the Snaptech magnetic technology they use to hold it all together.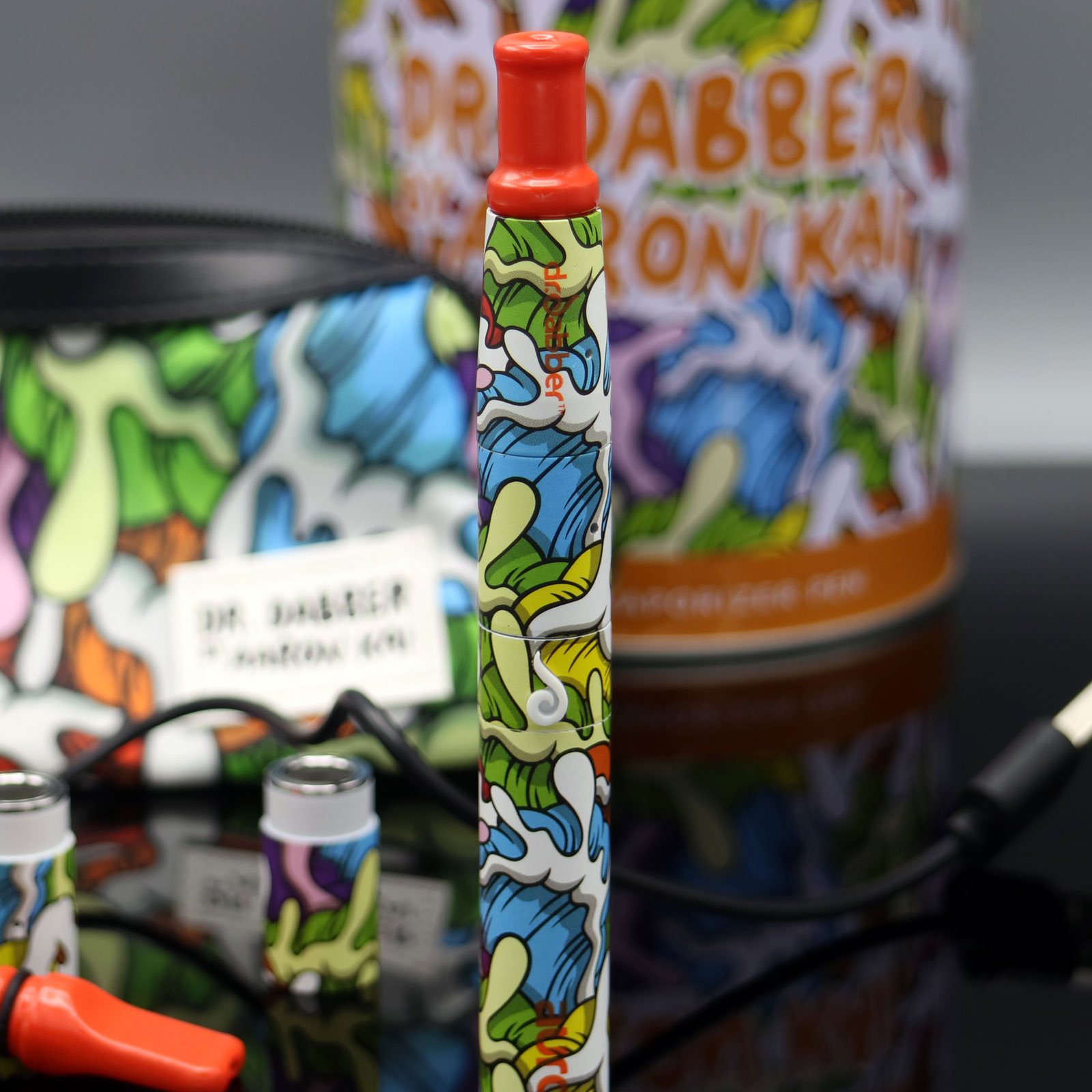 As of the writing of this, it doesn't look like they are selling the Dr. Dabber Aurora Aaron Kai edition on their site anymore. But a quick Google search brings up a few other sites that are selling it. They are going for around $110 USD. Check out all the Dr. Dabber gear here on their site, and if you want to purchase one, you can check with either Vaporizer Chief or Vapemod. You can also Google around and find it on other sites.