&nbsp

The Philpot Interview
Sweet Piece of Glass is proud to offer one of the largest Philpot galleries to the public. We have around 30 available pieces ranging from Spinnerjets to tops to Razormaria pendants and Razorcaps at any given time.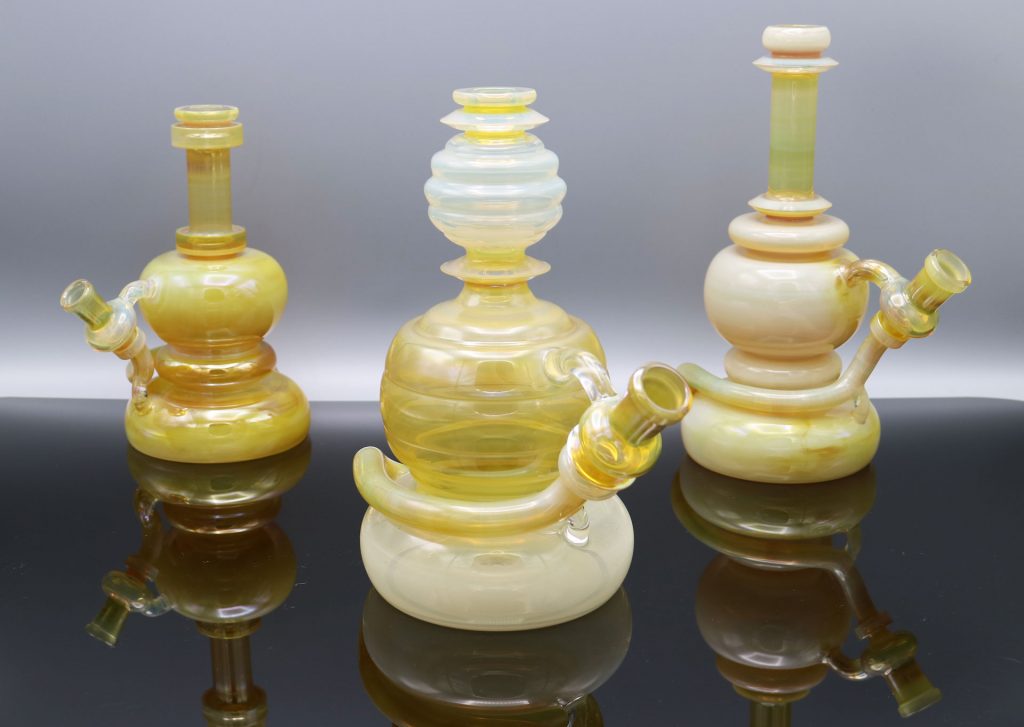 Philpot Spinnerjets Anyone?
From the first moment I moved water around the sexy booty of a Philpot Spinnerjet, I was completely hooked. The rumble, the spin, the vibration, the style, all hooked me right off the bat. They don't call him the Phorm and Phunction king for nothing.
Regardless of how big or small the Spinnerjet is, there's always one thing for certain. The curves and the function are going to be perfect.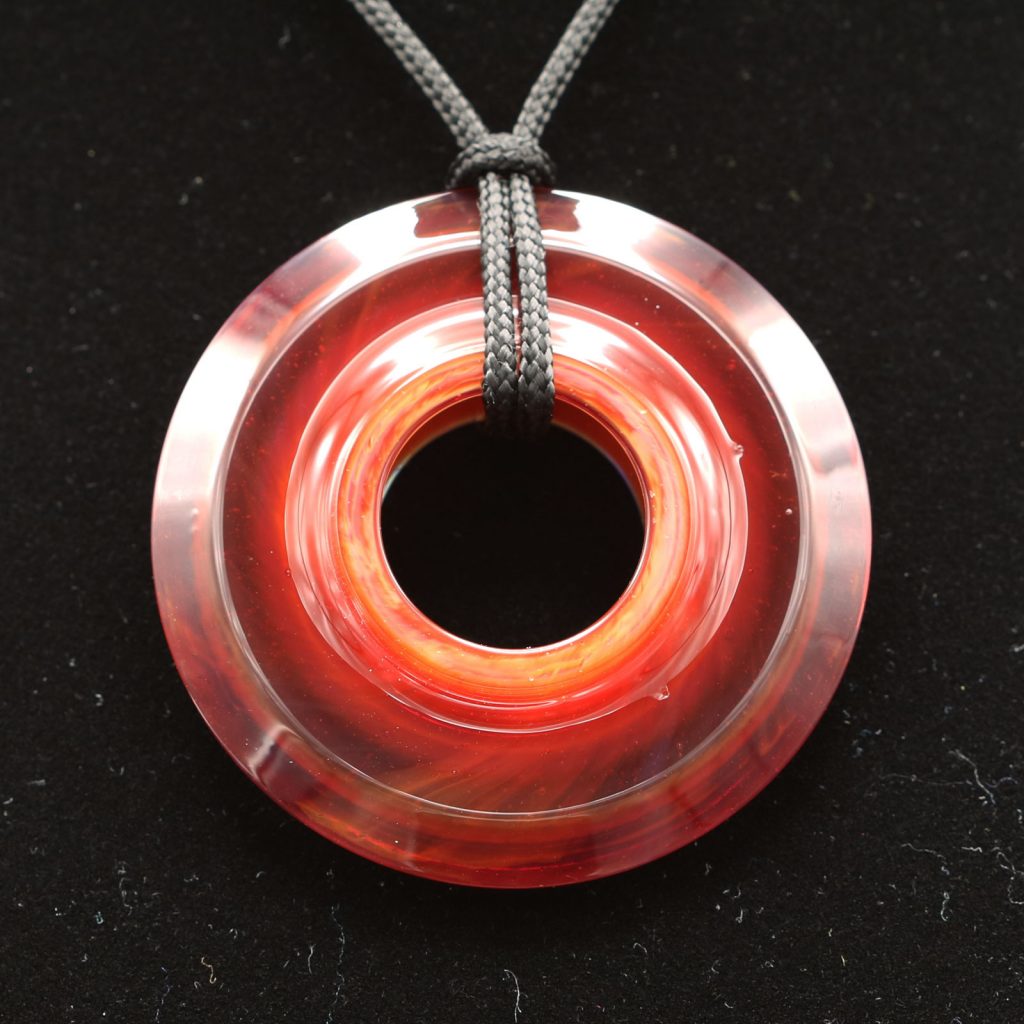 How many pieces in your collection have a butt nipple? Unless you own a Philpot, I'm going to guess that answer is zero. Each booty on Philpot Spinnerjets feature his signature Butt Nipple. A cool little physical aesthetic with an even better name.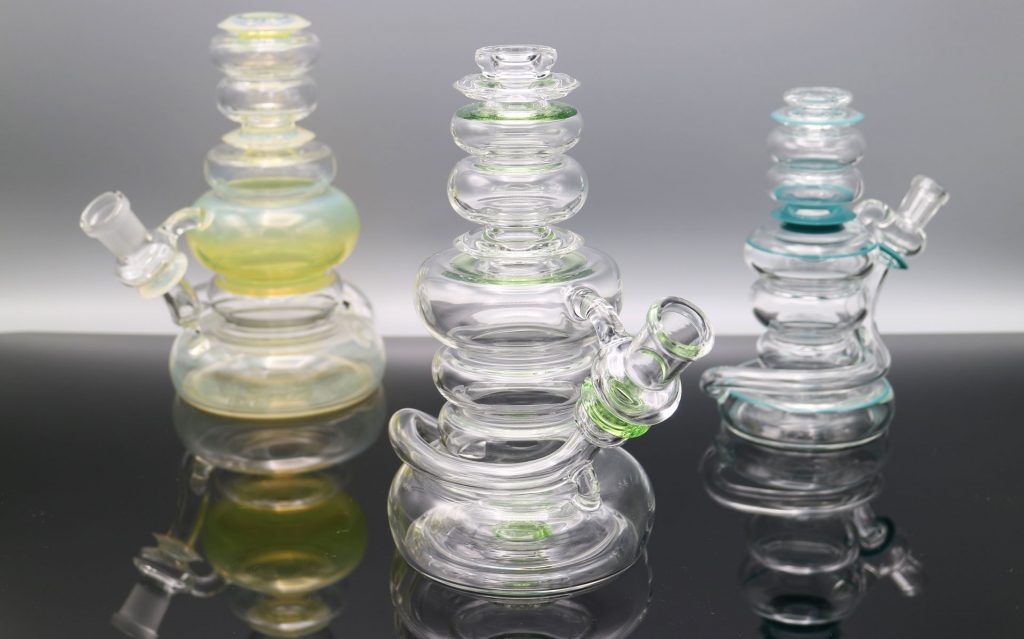 The Butt Nipple Effect
These butt nipples are exactly what they sound like. A glass nipple extruding from the butt, or the booty as we affectionately like to call them. Each one as unique as a snowflake. The booty is also where you'll find the signature, and the date of when the Philpot was born.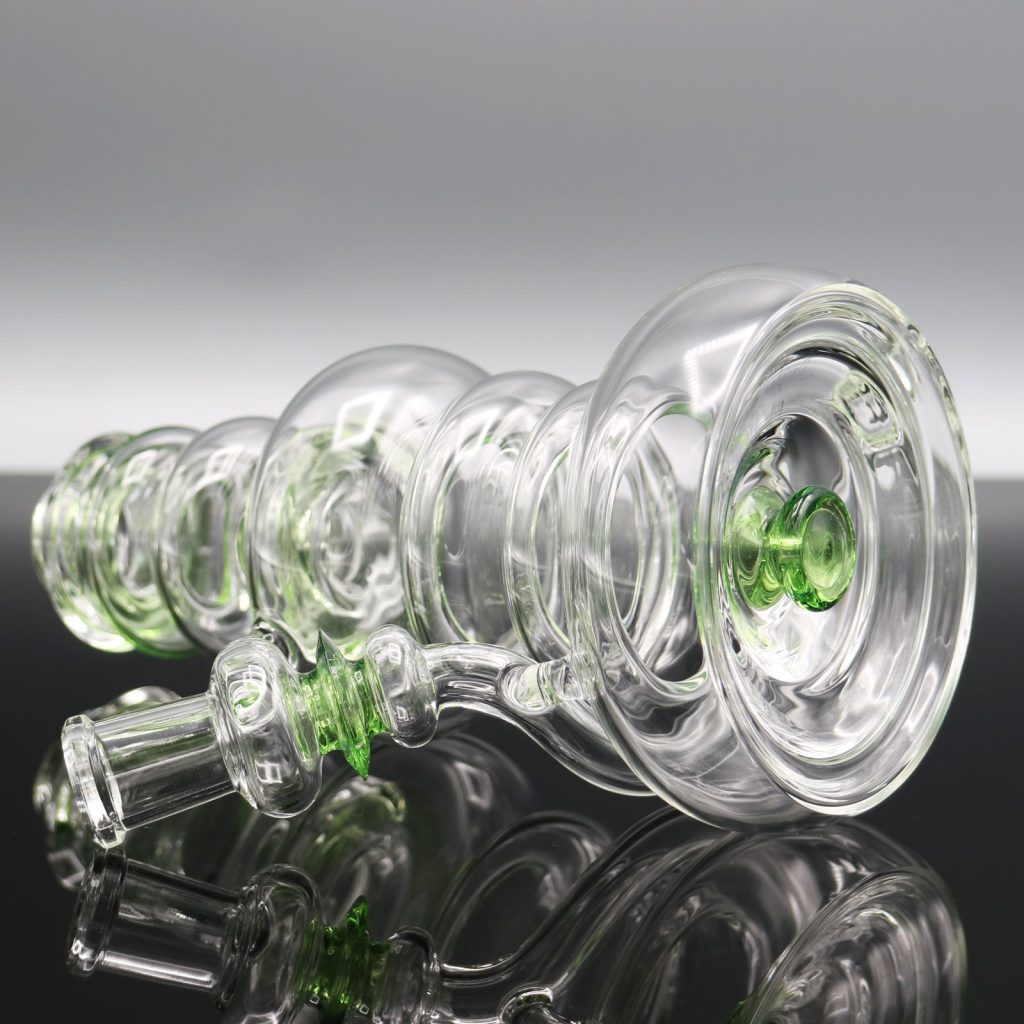 Right now we have a large collection of mostly 2018 and 2019 Spinnerjets, but if you peruse the gallery, you'll find a couple of rare ones, as well as a couple of Philpot Collabs, if they are still in stock.
So how does one man manage to fit so much perfection into his pieces? I had a chance to sit down over Instagram and ask the man himself some questions. Here's what he had to say.
SPOG VS. Philpot
SPOG: First the basics. How long have you been working with glass, what got you into glass work in the first place?

PHILPOT: I've been working with glass since 2001. My wife worked for Winship Designs, distributing raw materials for glass artists. After injuring my hand working on an RV windshield, she introduced me to her friend, Rex Trim. Rex did production wrap and rake pipes. He said, "If you can spin glass with your hand in a brace, you can blow glass." I started practicing the spinning with just tubing. When I got the hang of it, Rex started me on the torch doing his prep work. The rest is, as they say, history.

SPOG: How did you come up with the spinnerjet, one of the coolest functioning percs on the market?

PHILPOT: It started with the wrap around, it's purpose was to put the inlet in the deepest part of the water. The water naturally spun. At that time I was working with Hamm. We just did R&D till we got to the point of what it is now. Hamm pushed me to constantly refine my work, making it better and better. I called it the Spinnerjet, and it's been that way ever since.

SPOG: Who's work really gets you excited in the glass game. And it's ok to be honest 🙂

PHILPOT: It changes all the time. There are so many more artists these days.  Murdoc Glass, Dalan Hargrave, Abigail Castagnaro, Ariel Schulze, and of course Hamm….he's been an inspiration to me for many years now.
That concludes the interview. If you ever have any questions or would like to negotiate a price or a Philpot set, don't hesitate to contact me through SPOG, or send me an Instagram DM. Thank you again to Mike and Deb Philpot for being such awesome people, and a true force to be reckoned with in the glass game.
Like Father Like Sons
The Philpot progeny also blow glass. SPOG has several pieces from Brandon Philpot aka Little Pot Glass, as well as Mikey Philpot from Philpot Glassworks. You can find both of their work, as well as Mike's available here on the SPOG Spinnerjet page.
Check out the Philpot Spinnerjet function video below.