&nbsp

How to Use a Jred Diamond Knot
As I've mentioned in other posts, we really only sell one type of American made quartz on the site right now. It's the quartz nail I use every day, and that's the Jred Diamond Knot. I see a lot of people who, in my opinion, aren't using the knot to its full potential. Perhaps I'm wrong, but in this how to, I'll show you how to use the Jred Diamond Knot. Or at least how I use my Diamond Knot.
Whether you are traveling or just relaxing at home, the Jred Diamond Knot is a fantastic choice for daily use. I like it for traveling because you don't need a carb cap, and the larger glass vials will fit right over the top of it in a pinch. As long as you have a dabber, a torch, and a rig, the diamond knot will get the job done. I like it for at home for the same reason. Plus they aren't super expensive, especially when talking about American made quartz.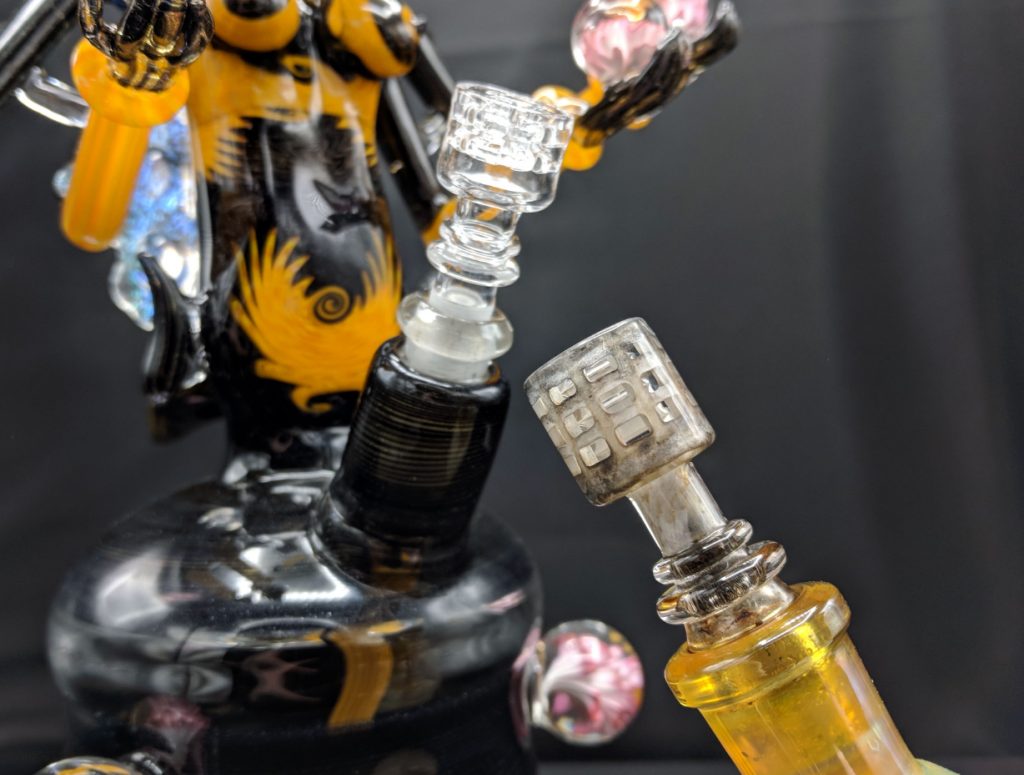 When I'm in the middle of writing or reviewing things, I don't always want to break up the flow to stop and take a dab. I know, it might sound silly, but the Diamond Knot requires less tools and less attention, which brings me out of that flow state less than dealing with waiting a minute and thirty seconds cool down time then dumping my dab into the quartz bucket, then using a carb cap to get hit after hit after hit out of the quartz banger. The Diamond Knot heats up quickly, has a fairly short cool down time in regards to thick quartz bangers, and delivers a great hit every time. It's just like buttering bread baby.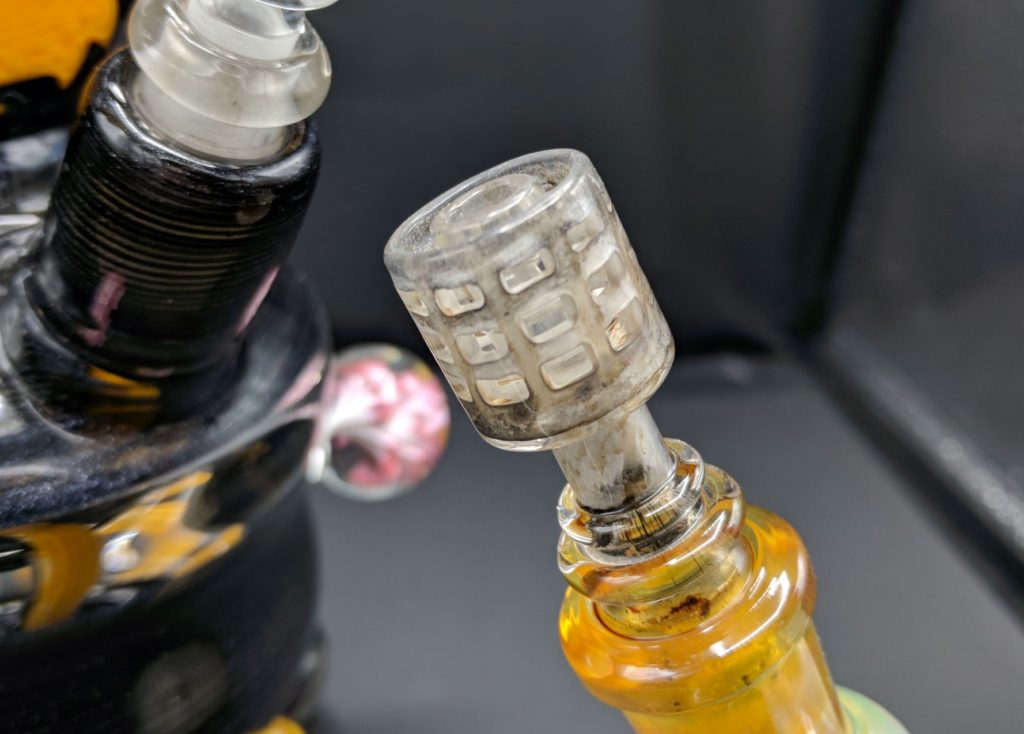 So how do you use the Diamond Knot? A lot of first timers I see always try to put the dab in the hole in the middle. Sure that works, but then you have this puddle you have to either qtip out, or worse yet burn off. This will inevitably lead to a little small fire followed by a bunch of gross smelling smoke. I like to take the dab, and butter the top of the knot like bread. I try to keep the majority of the dab focused on the slits around the rim. I'm not sure if this is how Jred had initially envisioned the knot to be used, but it gives me the best hits time and time again.
For me, I like to torch clean the Diamond Knot after every use. This will ensure the buildup of char to be minimal which will give you a longer lasting life, and better heat retention. If you don't clean the nail after every dab, you'll get a build up over time that will mess with your heat retention.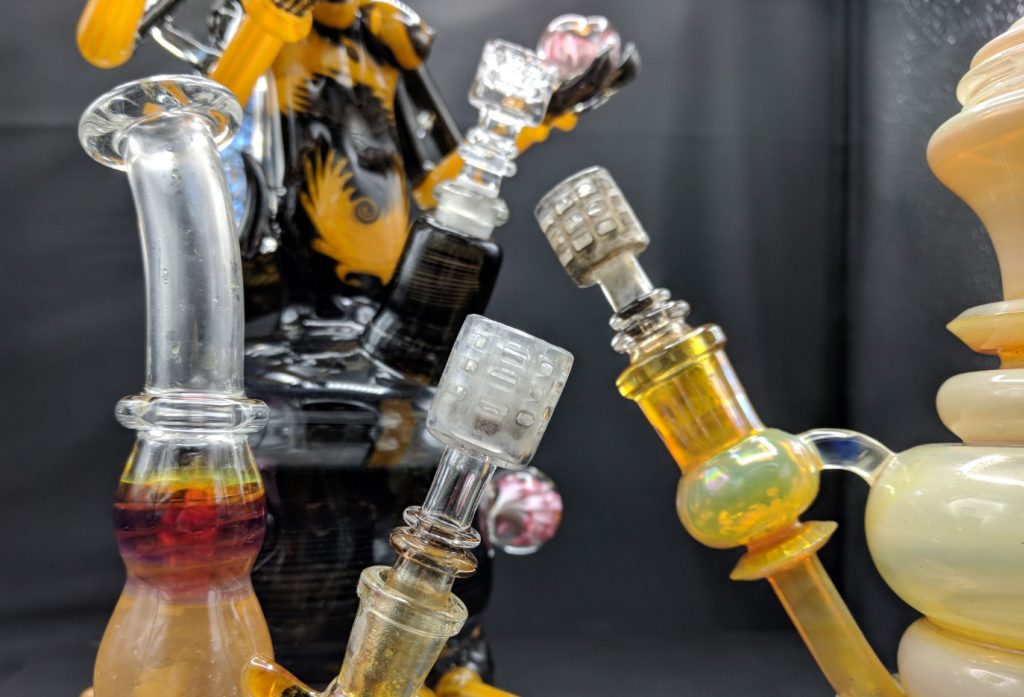 With a new Jred Diamond Knot, I like to get it nice and hot, then wait about a minute. For a more used one like the ones you see in my Instagram Stories, I generally get it red hot then wait about 45 seconds. The rule of thumb is to wait a little longer if you are unsure, as it is much more healthy to get a dab that's too low temp than it is to get a dab that is too high temp.
I currently carry the Jred Diamond Knot in 10 mm male and 14 mm male, but if you would like one in a different size, just reach out and let me know and I'll be sure to order it for you when we make our next order. We only like to sell things we support here on the site, and as far as a review of the Jred Diamond Knot goes, it's two thumbs way up. The used Diamond Knots in the pictures you see here are quite old. Back when I used to like the triple stacks. These days I'm more of a double stack kind of guy, but until they stop holding their heat, I'm going to keep using them. If you have any questions, hit me up on Instagram, or drop me a line here on the Reach Out page.